Large and Small: Creators Manipulating Spaces in Tel Aviv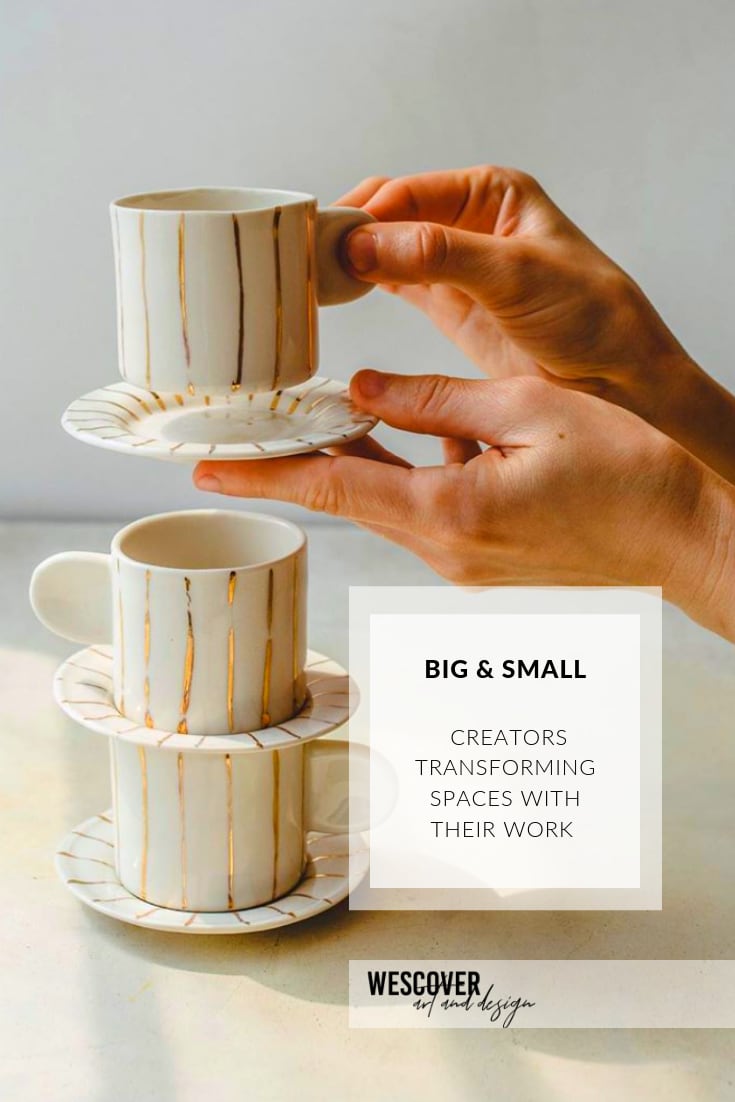 This week we are looking at two creators that work on completely different surfaces and scale, but also lend their work to the ambience and vibe of a space. We focused on Tel Aviv based muralist Kate Frizalis to see what kind of spaces she helps create with her work. Conversely, we looked to SIND, a ceramics studio also based in Tel Aviv, to see how handheld and tabletop objects can equally transform the experience of a space.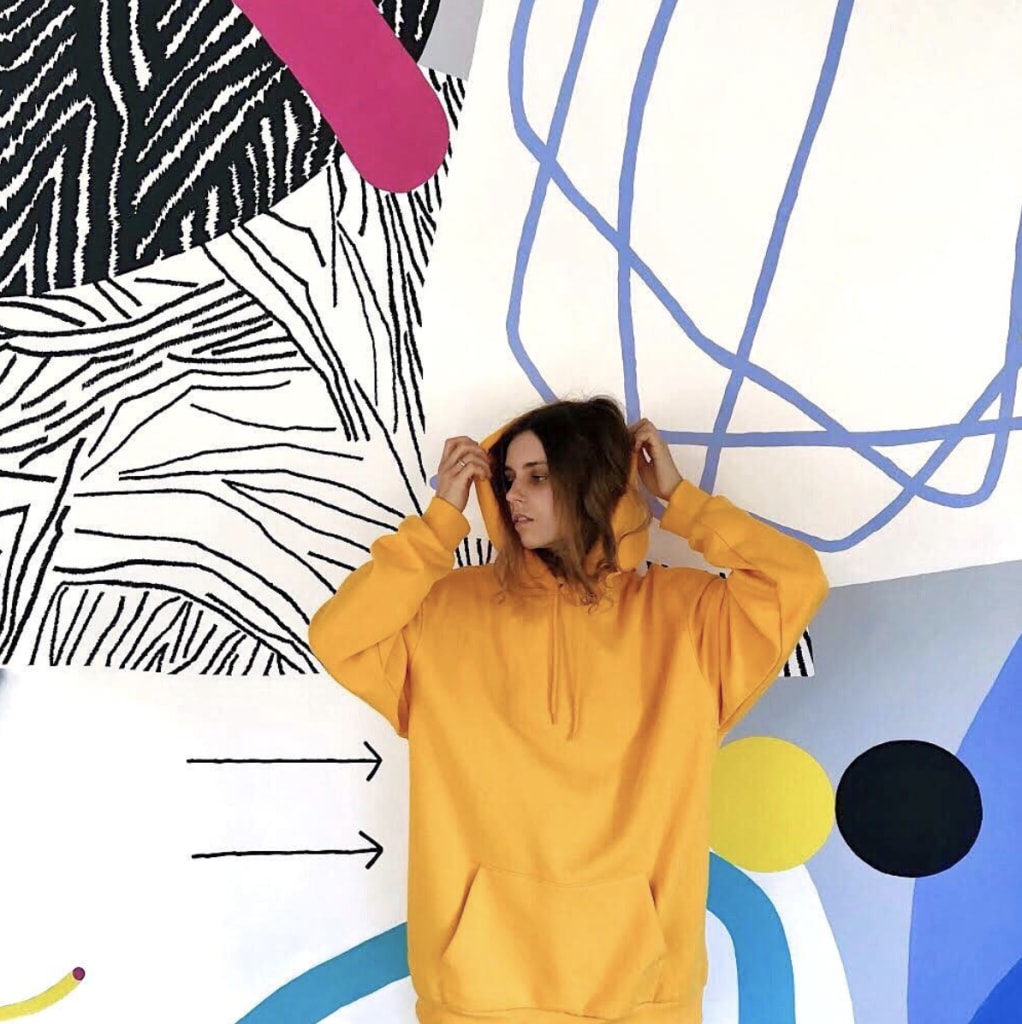 Kate Frizalis lives and works in Tel Aviv. Kate works in various media such as painting on canvas, sketches and graphics on paper, street art, muralism, digital and video art. She constantly participates in a variety of art projects, exhibitions of underground and independent art, collaborations with various design projects.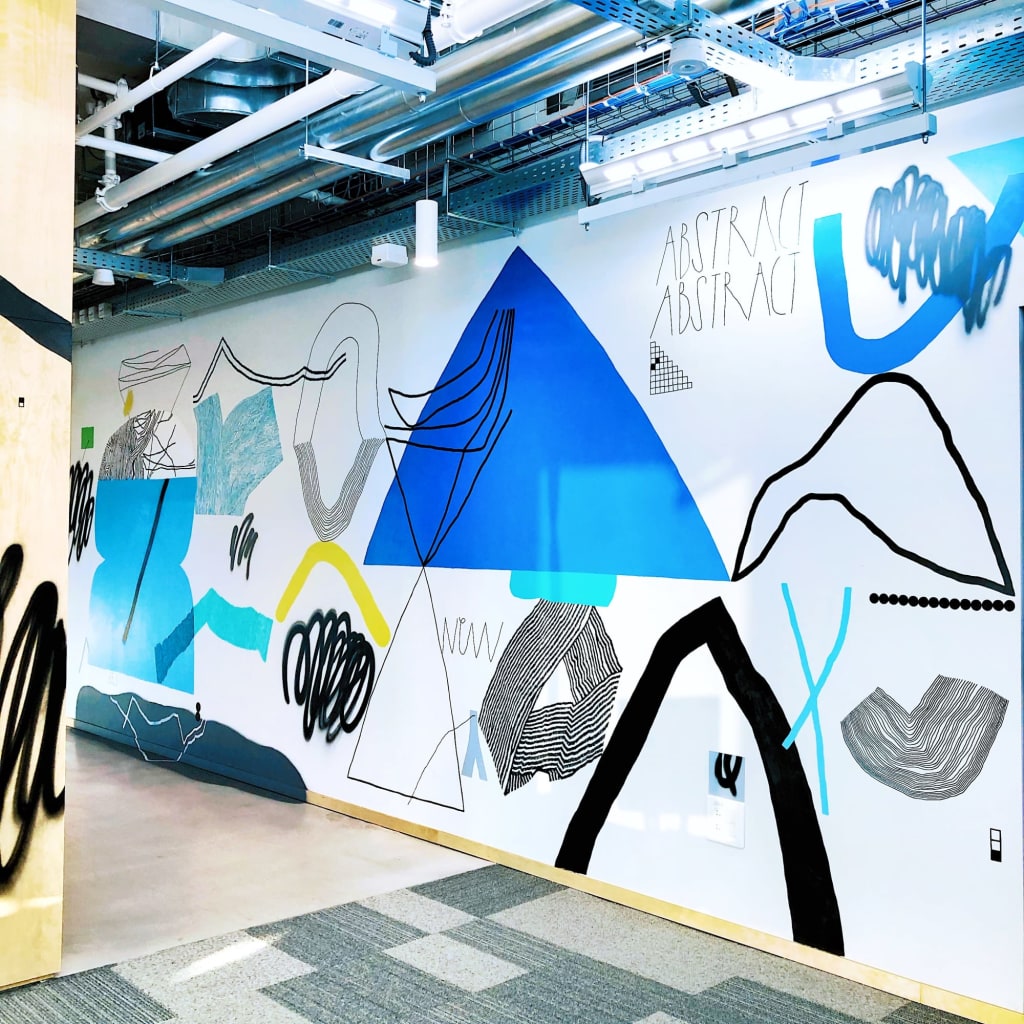 This vibrant abstract mural breathes life into this Facebook office, connecting to the company brand through color. Kate's work adds a playfulness to a professional environment, encouraging its employees to think outside the box and inspiring creativity in this ultra-famous media company.
Lead by Dima and Nadya Gurevich, SIND STUDIO is a contemporary design studio that makes conceptual everyday objects of ceramics and porcelain with a playful sensibility and rich meaning.
Their emotive cups, also bring playfulness to a space. However, in this case, instead of an inspiring abstract mural, SIND STUDIO's cups made for Bellboy Bar in Tel Aviv focus on the interaction between customer and object. The cups remind people of each other and of their relationships, wether they are strangers or close friends. The raw human-ness of SIND STUDIO's ceramics brings a comforting, humorous and celebratory sense of community to Bellboy Bar.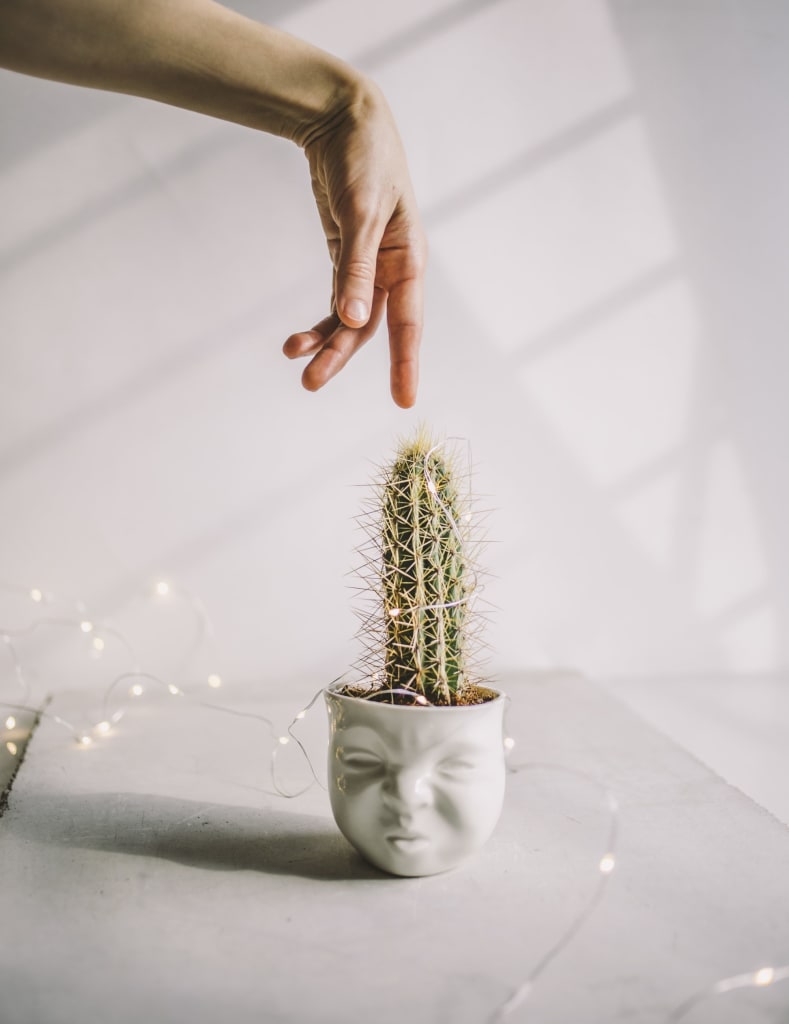 "Why The Sour Face" cocktail served at the Bellboy Bar in SIND STUDIO Mood Cup in Tel Aviv, Israel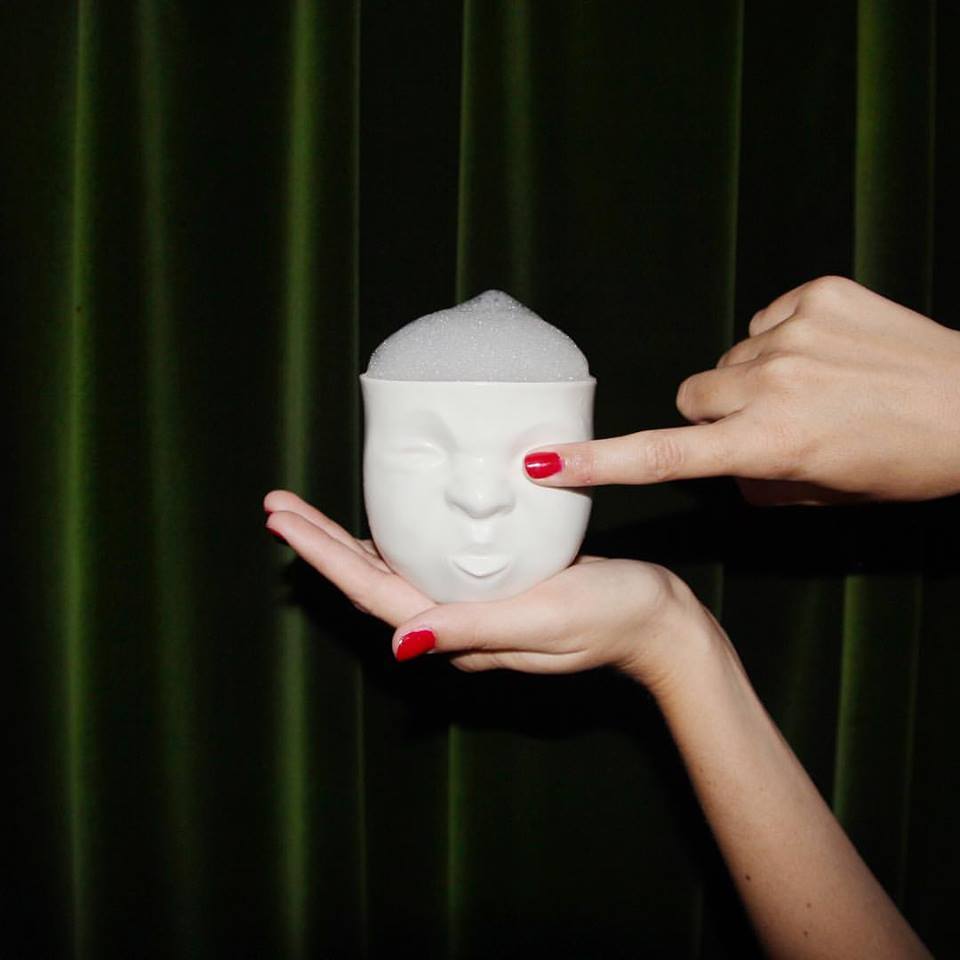 "Why the sour face" cocktail by Bellboy cocktails served in the Porcelain teasing face cup by SIND STUDIO in Tel Aviv Israel.