Sling Chairs: A Playful Take On Simple Forms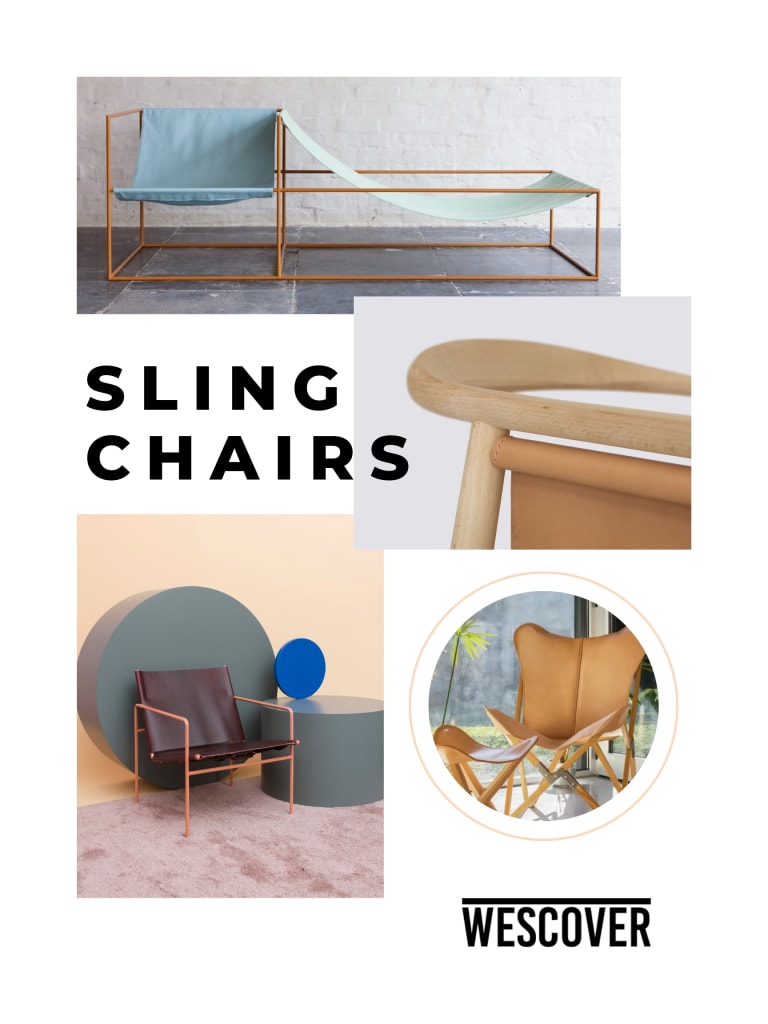 This week we're in love with Sling Chairs! Creators are using simple, linear frames from which to hang –or "sling"– leather and textiles. Check out our favorites of this rising trend!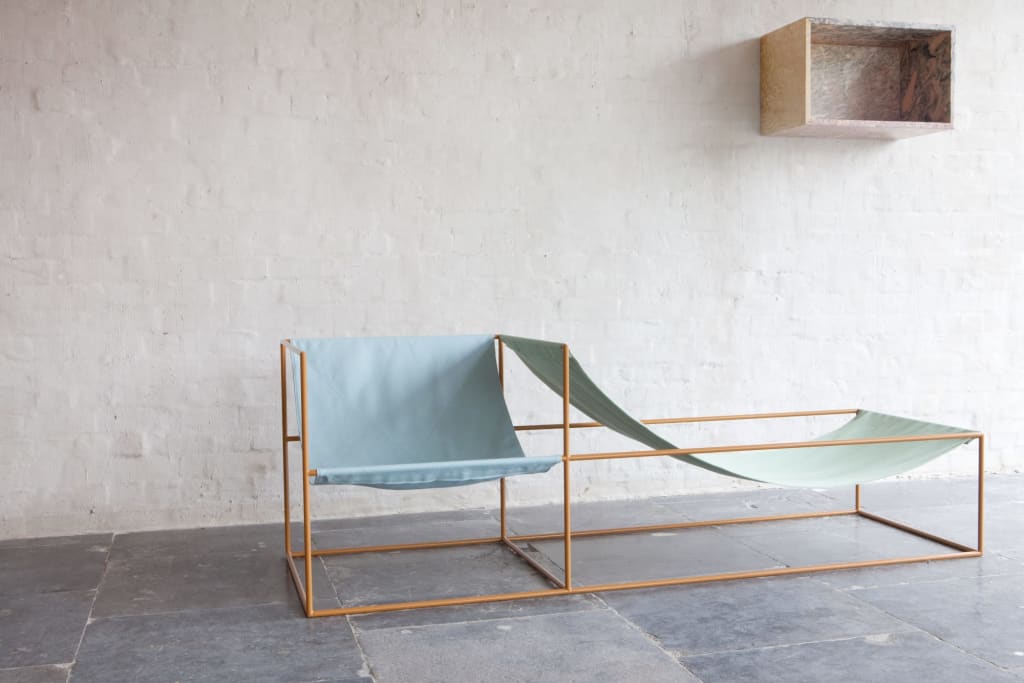 Artists Fien Muller and Hannes Van Severen create functional art that suggests different ways of living in and using space. This sling chair two-seater shows a carefully considered manipulation of universal forms.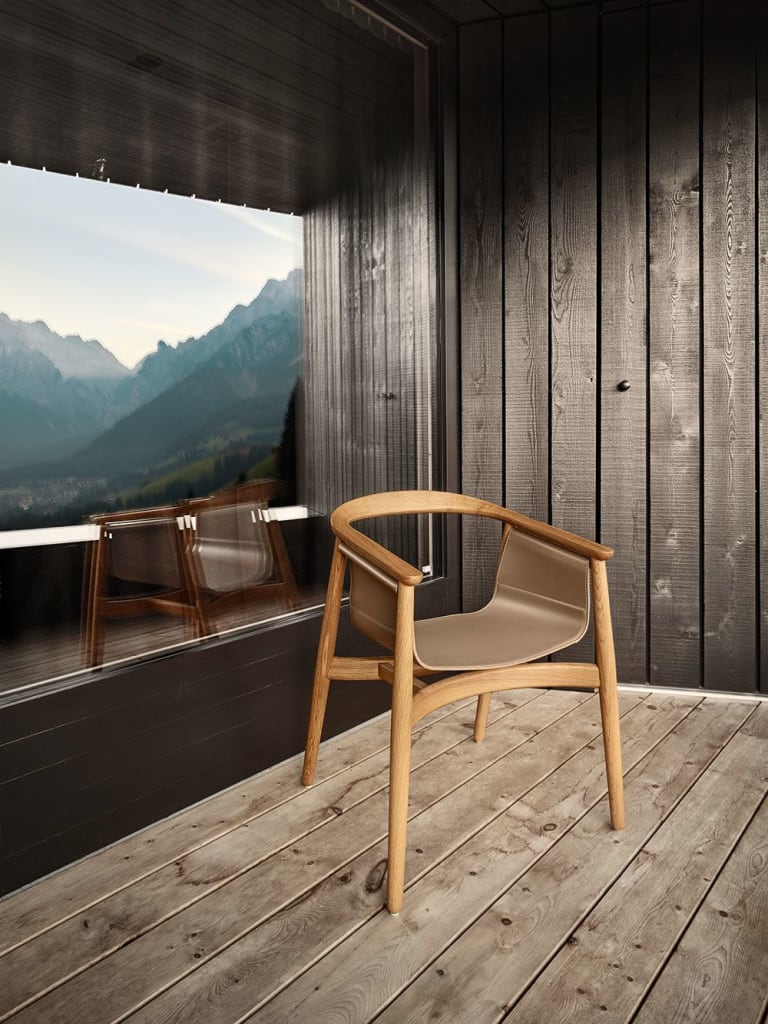 Superstudio in Dubai features this Pelle chair designed by Lorenz+Kaz for Zeitraum. Pelle chair looks elegant, spacious, and its semi-circular back and arm rest reflect the design language of Scandinavian classics. Image relaxing in style in this leather sling chair with a cup of coffee and a good book.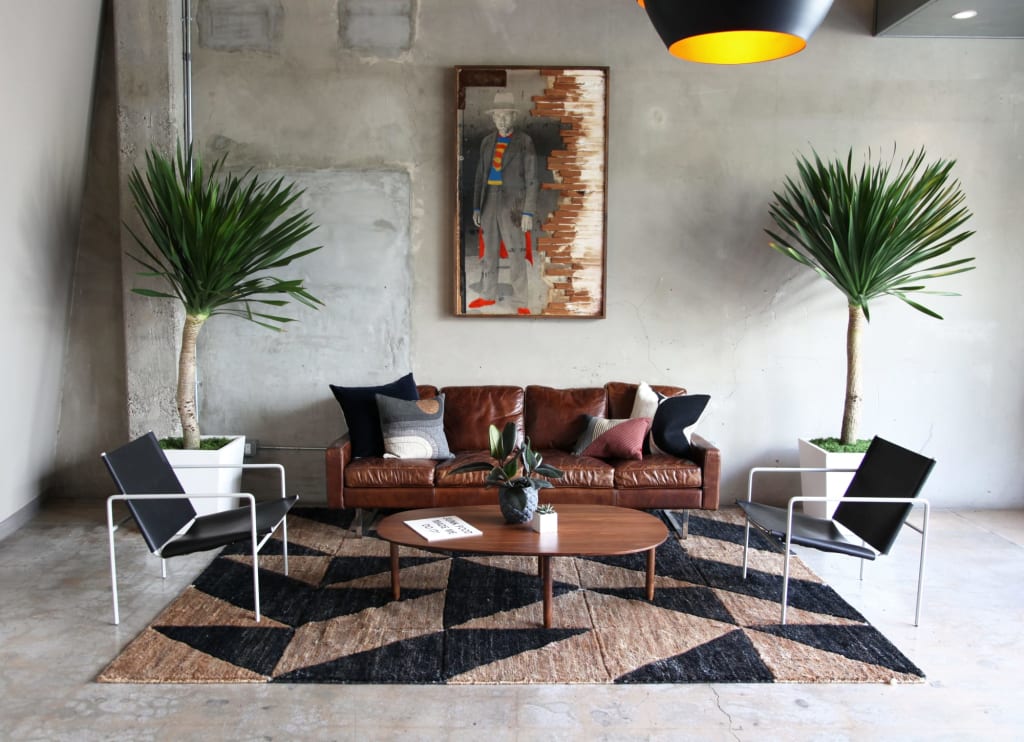 In the LUA+SOL office in Culver City, two Rod + Sling chairs accent the room with linear, black and white profiles. Their soft black leather goes beautifully with the rustic-modern theme in this concrete lobby.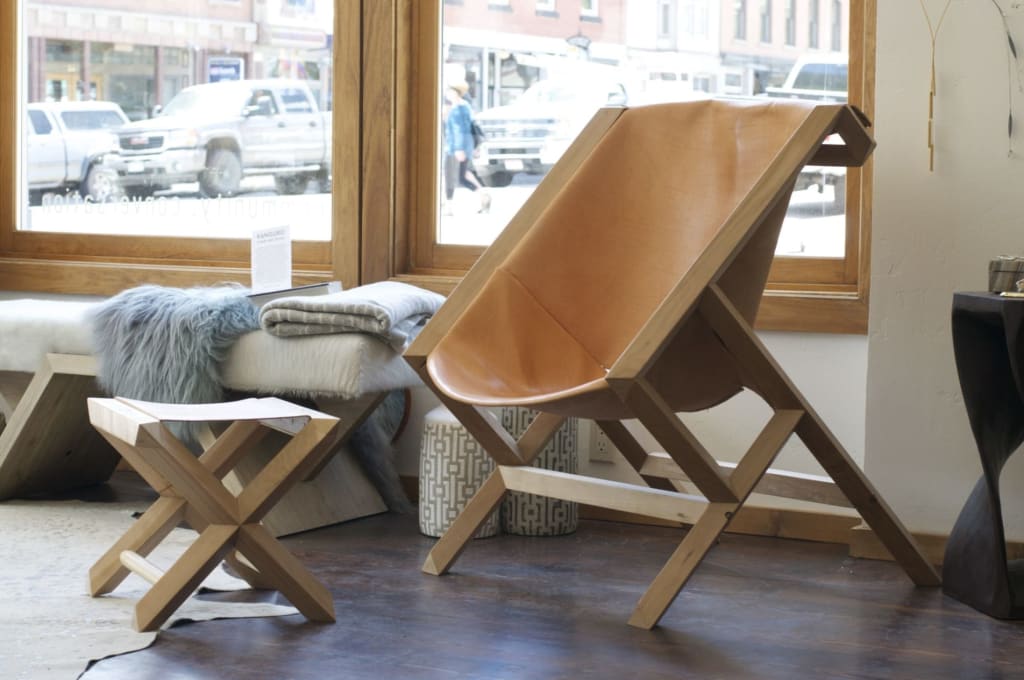 We are loving the cosy vibes in MiXX Projects + Atelier gallery in Telluride. Espina Corona's Armchair and Low Stool add to the gallery's theme that honors the nature and natural forms of Telluride's Rocky Mountain landscape.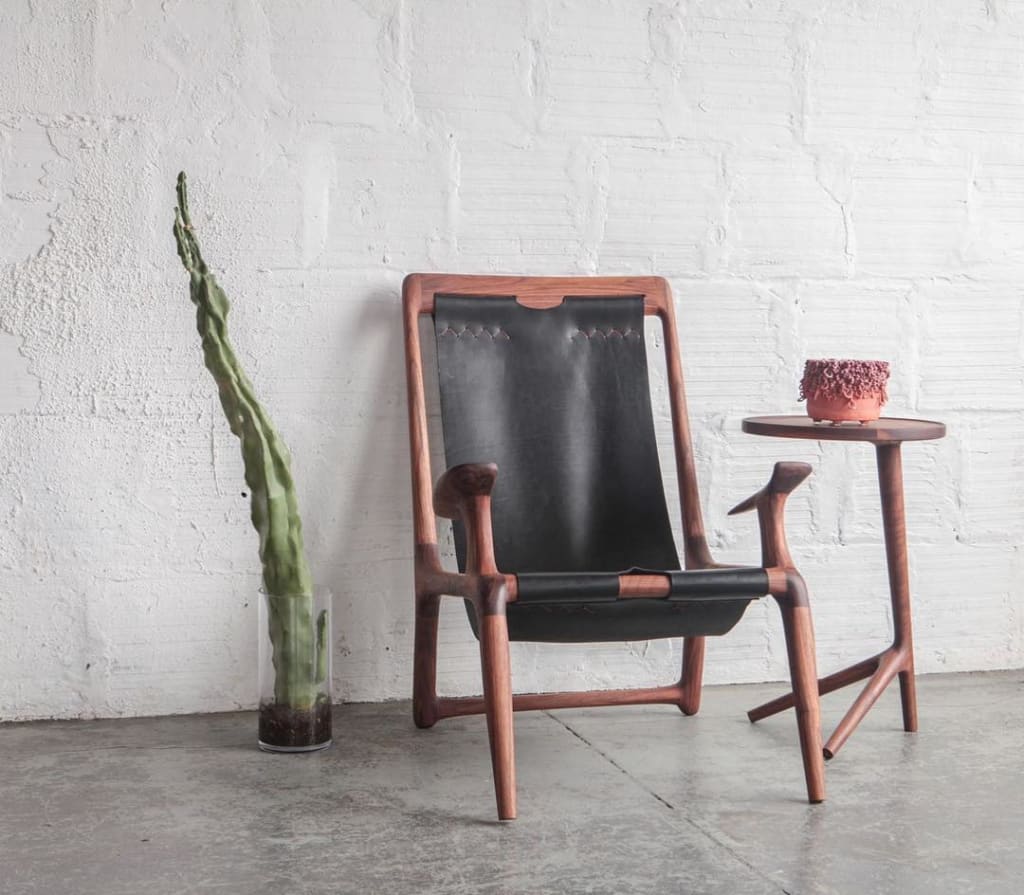 This awesome sling chair and side table frame is hand-shaped from high-quality American walnut by Bend, Oregon-based Fernweh Woodworking. They look incredible at The Good Mod, a retail store in Portland, providing rich, warm brown tones with sleek joinery inspired by Danish and Scandinavian design.
6.