Workspace: Hannah Beatrice Quinn in San Francisco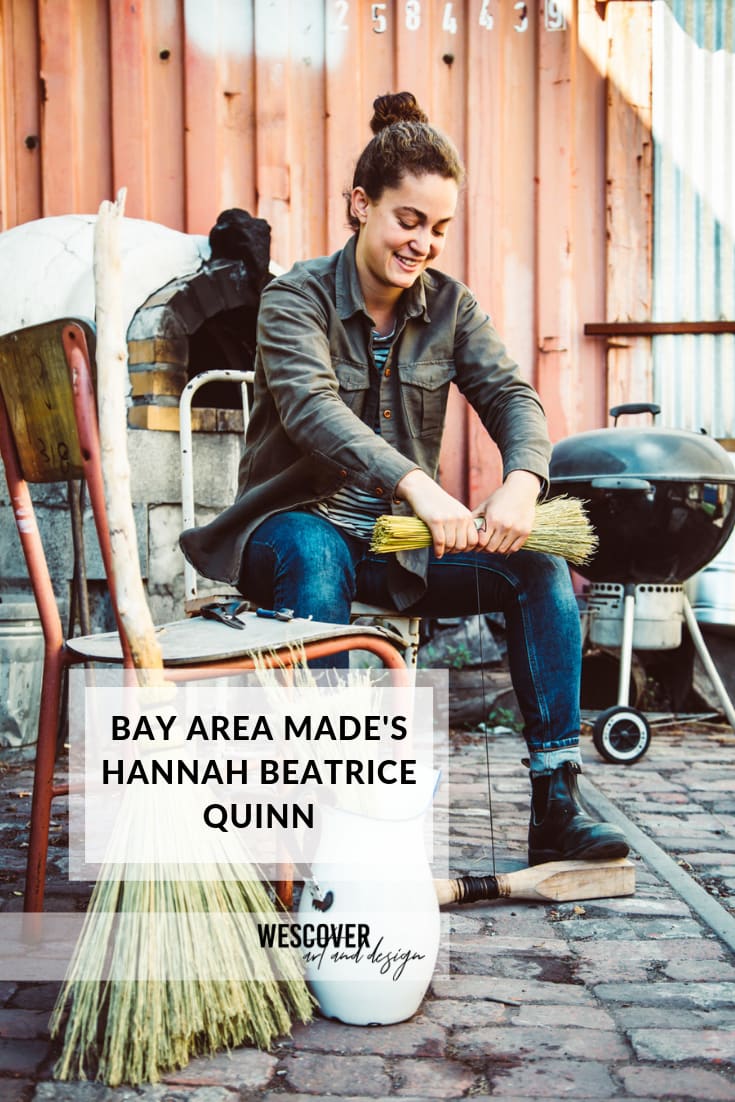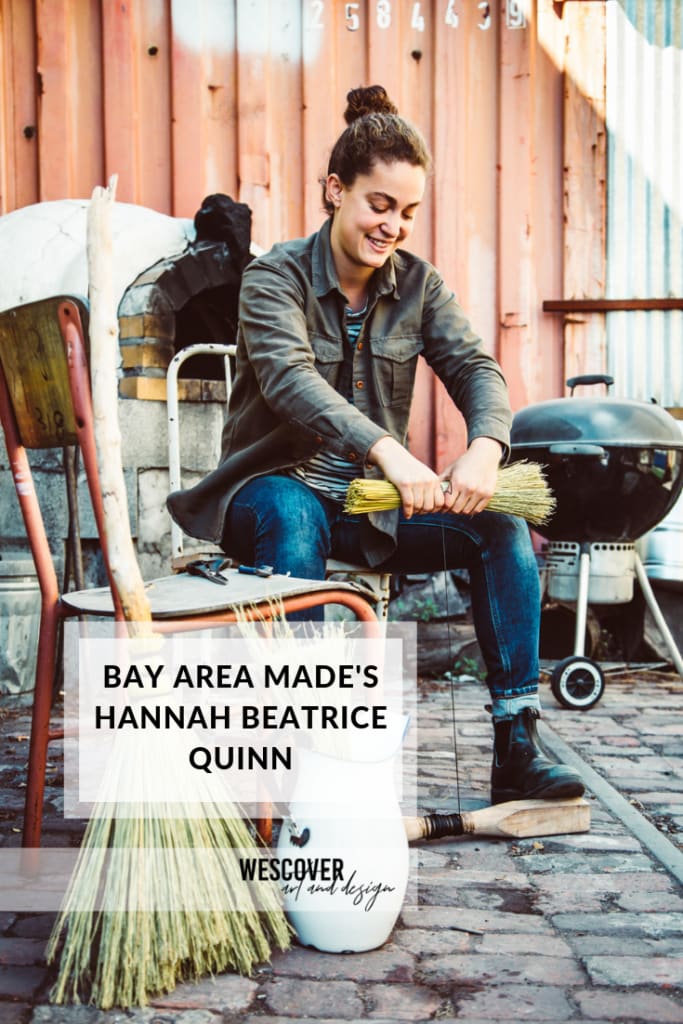 By Jason Lees
Hannah Beatrice Quinn creates everyday objects – brooms, brushes, dustpans, bookends, planter stands, ironing boards, and furniture. Through color and form, they become functional art that's playful and interactive.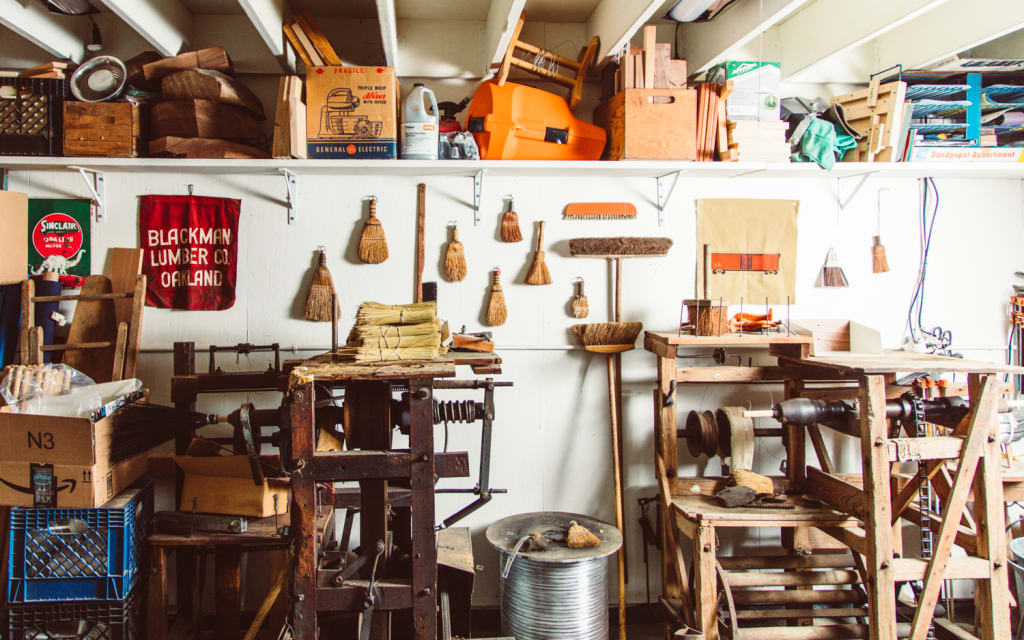 She graduated from California College of the Arts in 2014. Her work has been exhibited throughout the Bay Area including the San Francisco Museum of Craft and Design, Yerba Buena Center for the Arts, and The Workshop Residence.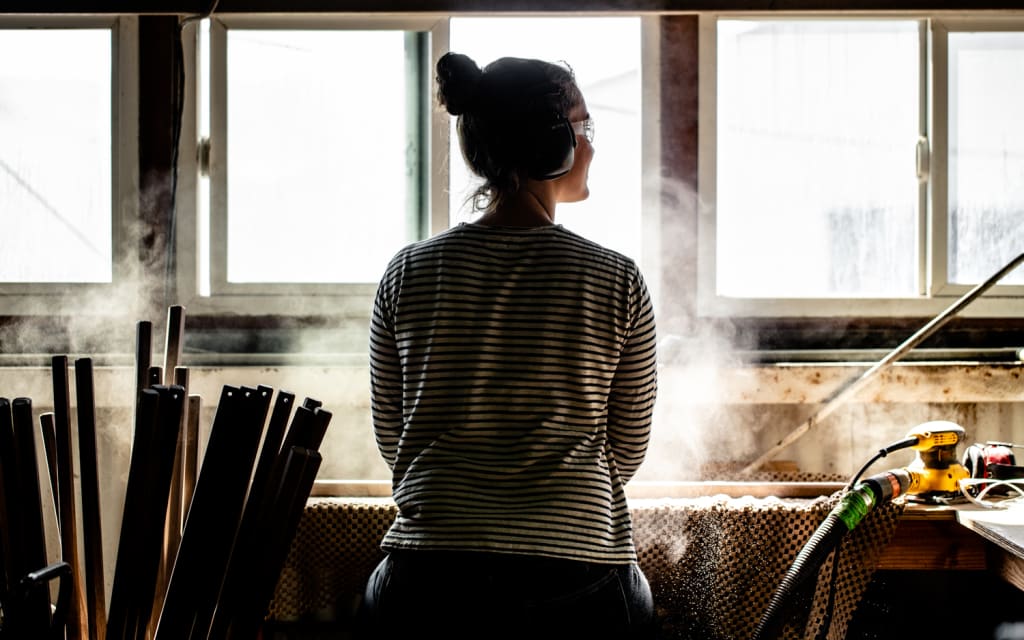 Here photographer Nicola Parisi shoots Hannah in her San Francisco design studio. Quinn is pictured in her shared woodshop fabricating wood broom and dustpan parts, and demonstrating how to make a homemade broom.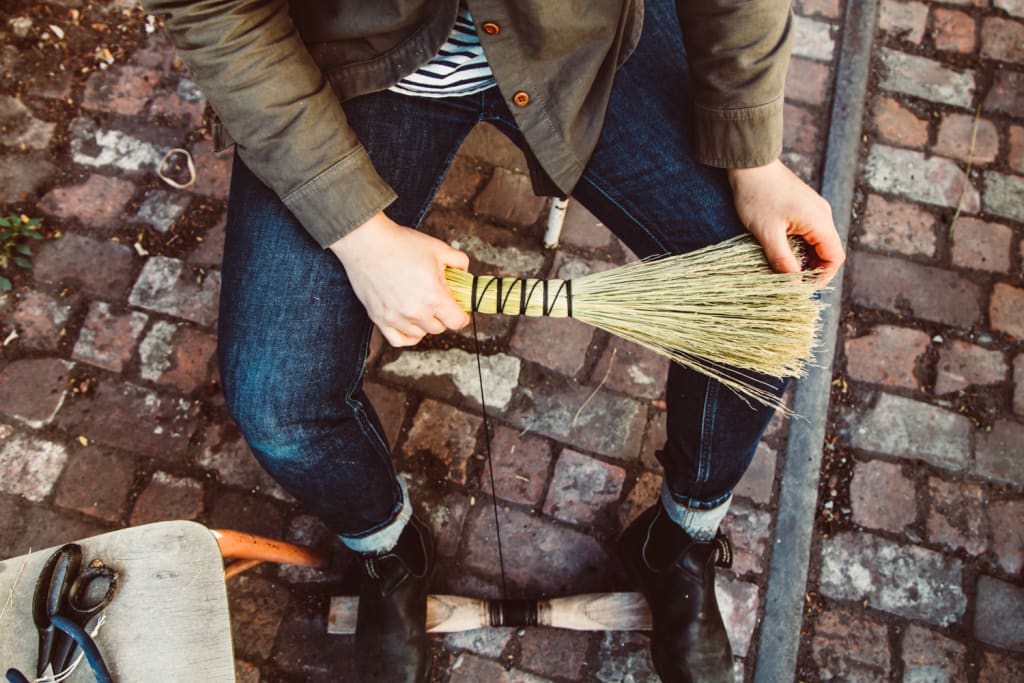 Thanks to Nicola Parisi for the photos in this piece. Nicola is a freelance photographer and graphic designer based in San Francisco. She particularly enjoys documenting people in their homes and studios – spaces that show a lot of character and enable people to be most at ease. When she's not behind the camera or computer, you'll usually find her making jewelry, refurbishing skateboards, cooking without recipes, riding her bike, or making chocolate from scratch. www.nicolaparisi.com