Macrame Decor Trends: Wescover Insights into the Rising Interior Decor Element of 2019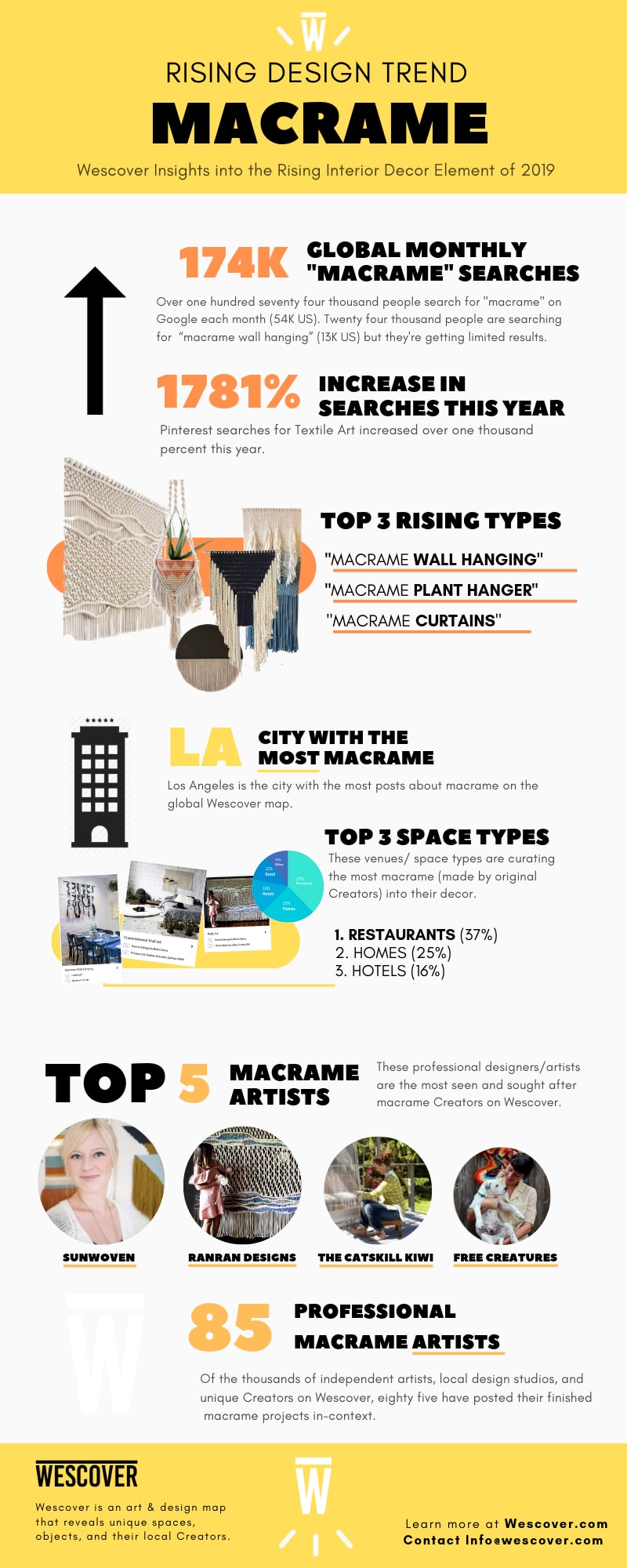 Macrame wall hangings and fiber arts are on the rise as the interior design trend to watch this summer! We dug into design data and discovered that all styles of woven wall hangings are in demand — did you know there are 174K monthly Google searches for "macrame"? While the craft carries DIY connotations, it's evolving into a huge design category for professional artists/designers who put a unique spin on the art.
Our research shows that top buyers of macrame are restaurants, homes, and hotels. That means more creators are entering the medium! In fact, restaurants have more macrame wall hanging posts than homes and hotels on Wescover. Check out our macrame infographic for insights into this growing trend. Kudos to Sunwoven for being the #1 Macrame Creator on Wescover!