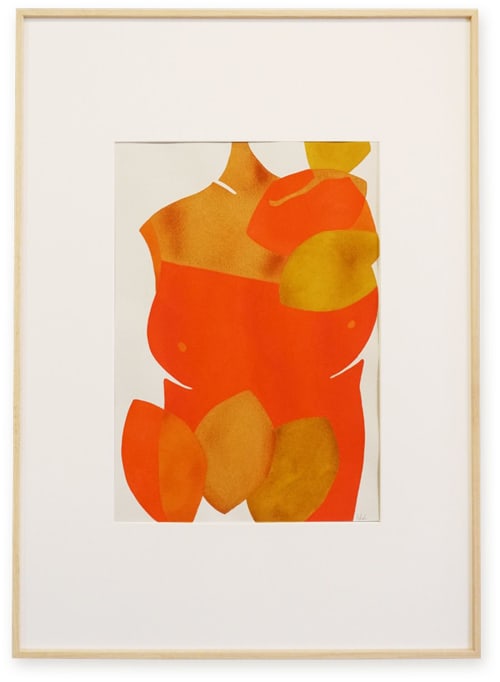 Womanhood's Intimacy - Paintings
Featured In Wilo & Grove Wiloft, Paris, France
« Intimité d'une Féminité » means « Womanhood's Intimacy » in French.
This painting is part of a series inspired by fertility and infertility. My art work is
about womanhood and one of the main element of womanhood is motherhood. But
some of us, women, can't give birth. Netherless, we are not less of a woman or less
feminine if our body cannot create. Some will seek the help of a third party. I imagined
this three petals' element to represent the two ovaries plus the third party.
Extra Fine Watercolor on Moulin d'Arches' paper 100% cotton
51 x 36 cm - 70 x 50 cm (frame)
2020
Have more questions about this item?