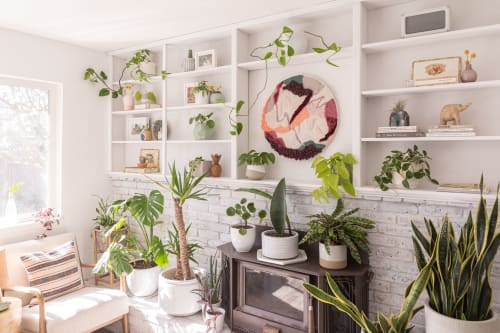 Changing Seasons
The Collection II , by Laura Ambrosio, is a series of fiber art created using various techniques including punch needle, hand-sewing, and rug tufting. From the choice of yarn to the various designs, no two pieces are the same.
Collection II was birthed out of Laura's current focus, Abundance. Each piece speaks to a facet of that in her life and is infused with that manifestation while she creates it. 
"Changing Seasons" was created after Laura made an inner change. Her daughter is no longer a newborn and is moving into a more interactive stage of development and the overwhelming abundance of love and joy she feels was put into this peice. 
Measures: 24" across and hangs approximately 24"
in
Private Residence
Petaluma, CA