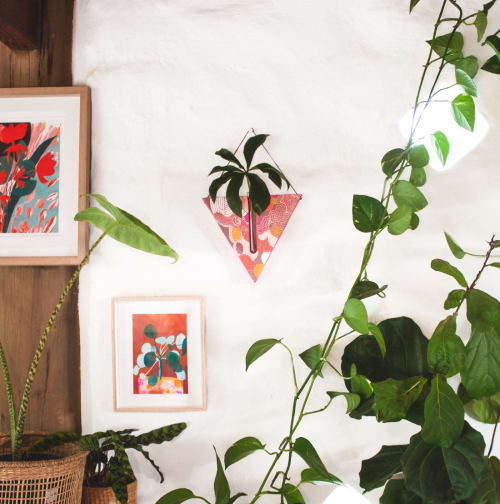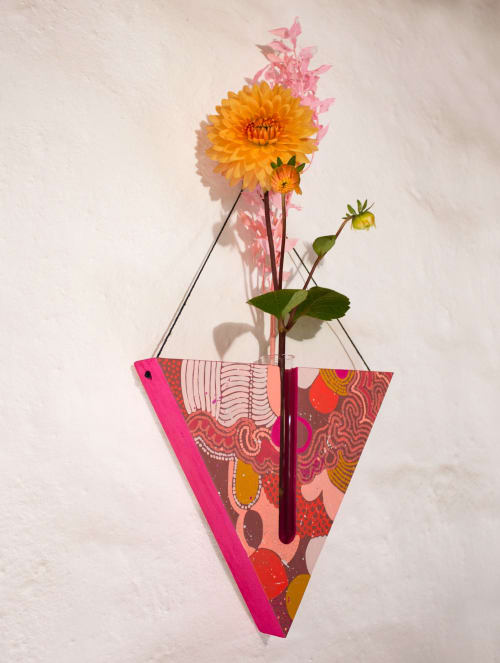 Context & Credits
As seen in
Private Residence
, Ringwood, Australia


+1
Item Details
I am so proud to show you this beautiful collaboration between Fab Signature and myself. These triangular wall planters are a very special limited release which I have hand-painted with my own unique approach to colour, shapes and patterns found in nature. Each piece is completely unique!
A beautiful way to display any plant that is fresh or dry while decorating your walls with an original artwork full of colour.
These pieces are light weight and can be hung with easy to remove plastic hooks, and removable test tubes for easy cleaning and watering.