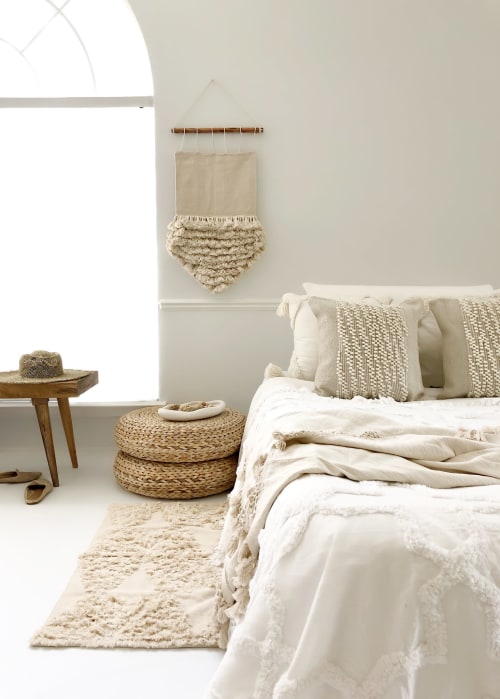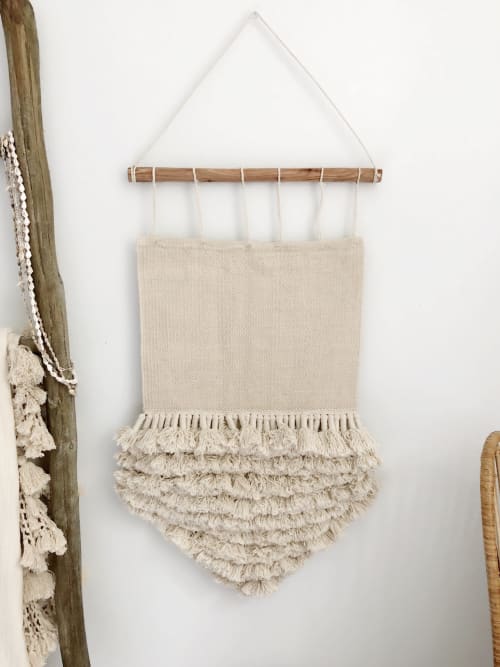 Context & Credits
Item
Galia Handwoven Wall Hanging - Cotton
As seen in
Creator's Studio
, Destin, FL

+3

Galia Handwoven Wall Hanging - Cotton
Custom options available, ask the creator for customization.
Shipping: $4.50 shipping in the US, ask the creator about the international shipping.
Item Details
Our Galia Wall Hanging showcases all the beauty of natural fibers. The simple design and solid neutral tone makes it perfect for both gallery walls or hanging by themselves. The natural cotton fibers are suspended from a wooden dowel and they are beautifully handwoven by our artisan friends in India.
PRODUCT DESCRIPTION:
-16"x31" (size is approximate as each wall hanging slightly varies in size)
-100% Cotton
-Back - solid cotton