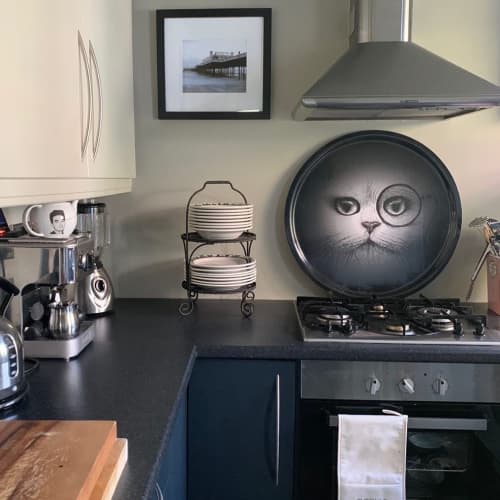 "Supersize Cat Monocle Black Tray" - Tableware
Creator not accepting inquiries
Thanks to Lynn for showing me her new tray safely in its new home. I hope he will be put to good use with some cocktails tonight? Have a super smashing weekend.
Tremendous trays are perfect for delivering cream teas to your couch or warm pains au chocolat for breakfast in bed.
All serving trays are made of birch wood.
Supersize tray stand available to buy separately
Round 65cm
Item
"Supersize Cat Monocle Black Tray"