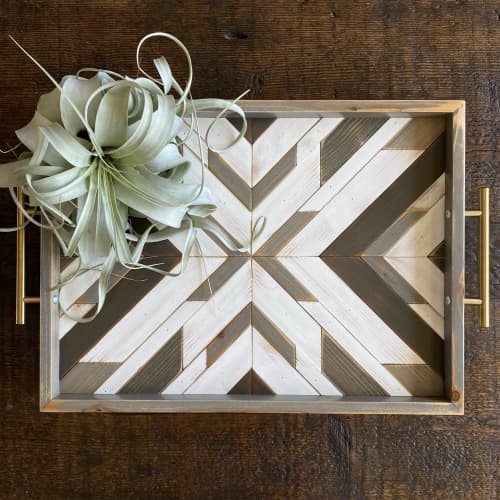 Image credit: Crate No. 8 Co.


+1

Geometric Wood Table Tray - with handles - Tableware
Inquire about Comissioning a Custom piece
Holds all of your beautiful things.
14" x 19" table tray. Shades of grey and white, modern brass handles. Custom designs and colors available.
Have more questions about this item?