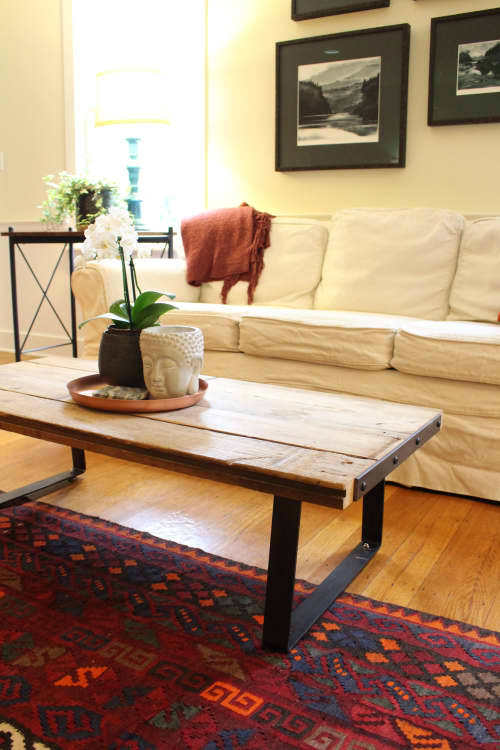 Image credit: Ben Cook, Chris Ryan

+3
Our Basic Board Table is ideal for those who want a stylish custom piece of furniture that can come together in under 10 minutes. You can use beautiful boards to make a very refined table, but you can just as easily work with 2x6 or 2x8's that you can find at any hardware store for a cheap and fast custom table.
This table is customizable in size and designed to be used with our standard double legs (20 inches wide x 13 inches tall) and our 20-inch steel end strap. The end strap keeps the boards together when placed side by side, and the legs provide a stable base.
Your finished piece will be 13"-15" tall and 20"-24" wide - depending on what materials you choose. The length is also up to you based on your choice of wood. Leave the wood natural, stain it, paint it, let it get dirty and built a new one... whatever YOU want.
This KIT includes all the KIT&Co. hardware, fasteners, and instructions you need. Choose the powder coat color of your choice, no wood is included.
Have more questions about this item?