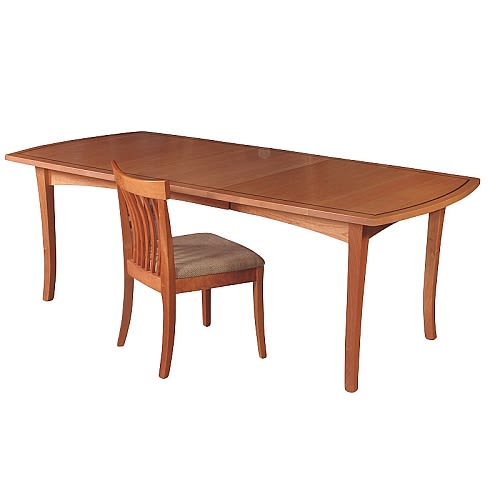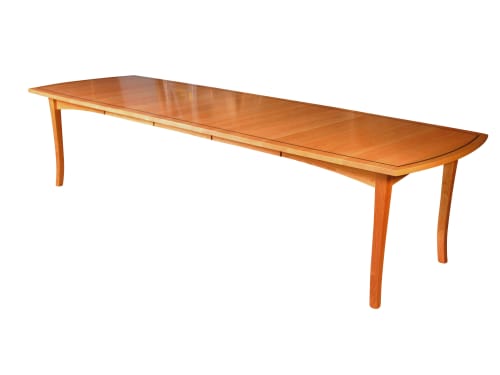 Context & Credits
Item
Pacific Dining Table


+2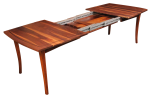 Item Details
Our Classic Pacific Table is the most versatile and roomy allowing many size/feature combinations. A 50" is the shortest table which can be made to extend out with three leaves, but down to 40" can be made to extend out with two leaves. More importantly each person needs 24" of space in width, both on the table and importantly between the legs. 
If you choose leaves the you may choose an internal storage tray. The leaf aprons will be made to fold for storage in the tray. The tray holds a maximum of two leaves even though the table may acfept uop to three- 20" leaves.
Self store leaves have folding aprons so they will store in the limited space of the internal tray, externally stored leaves have 2-3/4" fixed aprons which are easier to handle.