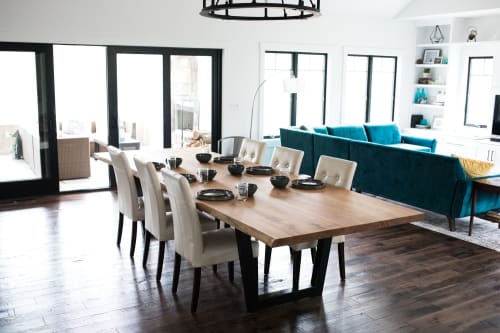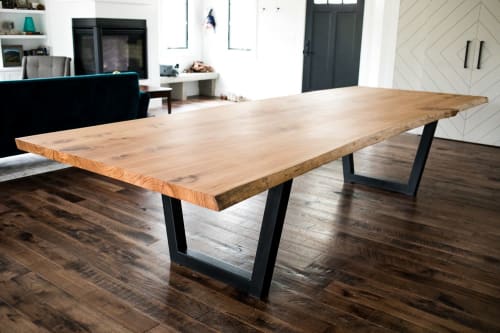 Image credit: Copperhead Photography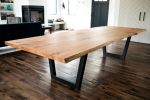 +3
"The Beginning" Elm Dining Table
$4,000-$20,000
Price for tables varies on size and complexity
in
Private Residence
, Warsaw, IN
Description
This live edge table is BIG.
It's custom made with four elm slabs from northern Indianapolis, IN for our wonderful client and their gorgeous home.
For photos we set the table, roomy, for six guests, but it comfortably seats up to 14.
The trapezoidal legs were fabricated in-house using 3" x 3" steel, to complement the solid 2" elm top.
Dimensions (w/ legs):
11'8" L x 4'2" W x 31" H