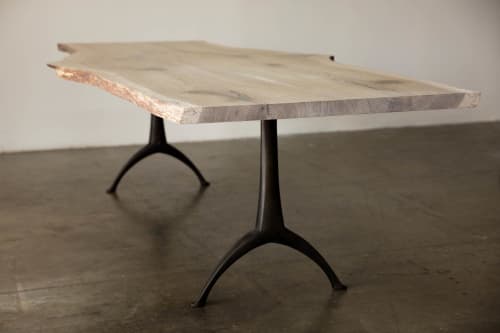 Image credit: Cary Norton @carynorton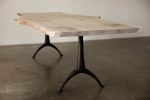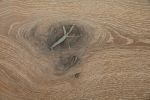 +3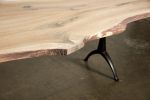 Echoes of primitive driftwood on the beach pairs flawlessly with exquisite craftsmanship and clean lines for your dining table, the center of your home. Eco-friendly, locally-salvaged, white oak shines in our signature driftwood finish. Pewter details highlight the perfect imperfections of urban wood slab.
Garden & Gun magazine selected the Legacy Base Table as the Overall Winner for their Best in the South awards in 2017. Hand-cast at a National Historic Landmark, Sloss Furnaces, this pedestal dining table base combines both modern and traditional production technologies. The marriage results in an iconic pairing. Set it for your dining table or customize the size for a desk to work from home. Urban hardwood means it's eco-friendly. Expert, American craftsmanship means it's tomorrow's heirloom.
All wood slabs are different, so live edges, grain and pewter fills will vary to make table a one-of-a-kind.
Dimensions: Shown at 11.5' x 4'. The legs of the base are 22.5" W.
Have more questions about this item?