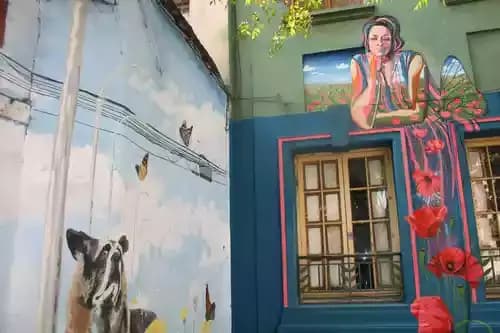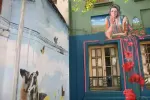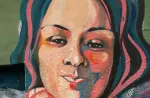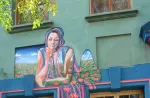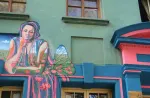 +5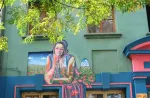 Cecilia mural - Street Murals
Featured In centro Cultural Manuel Rojas, Santiago, Chile
Everything I had thought was transformed into something else, as always again. It must be the butterfly's fault. While I was on top of the scaffolding talking with your face, with the lines of the nose and the look, and with the gesture in the mouth that you always made in the photos, meanwhile, the Notre Dam Cathedral was burned, Alan García committed suicide and it was my birthday, the tpp11 is almost approved and Paloma Mami takes it. Women are increasingly inserted in our feminine revolution and love stories are transformed. Many people went by saying how nice, others asking who was the one portrayed, another for bathroom, others for workshops and one for another for a coin. Until some acquaintances recognized you. Relief. You affirmed looking from above with the colors of the house, of the skin and united to the sublime matter of a horizon of poppies. So far so close, so untouchable and so present.
Sublime. I love that word and it may be that in the mural it is embodied even though it sounds paradoxical and contradictory to say to incarnate when it is just air, horizon and infinity what is diluted between your lines, the curves, the lines, the light, your light, the shadows , your shadow that is what comes to us now. Part of those shadows and the dress became a horizon, infinite, a field of poppies that neither you nor I ever stepped on. That not to be that you leave us and that we put you now inside the face, the arms, the chin, the eyes, your half smile.
Fragments of conversations written with Cecilia
Have more questions about this item?