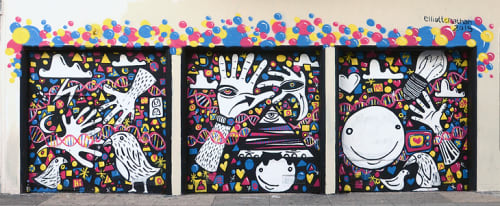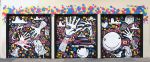 Featured In 295 Bartlett St, Mission District, San Francisco, CA
Bartlett is a vivid mural by Elliott C Nathan installed at 295 Bartlet St, Mission District. He has enhanced the space by painting cool, whimsical black and white objects, with hearts, balloons and other cute things in red, blue, and yellow.
Have more questions about this item?