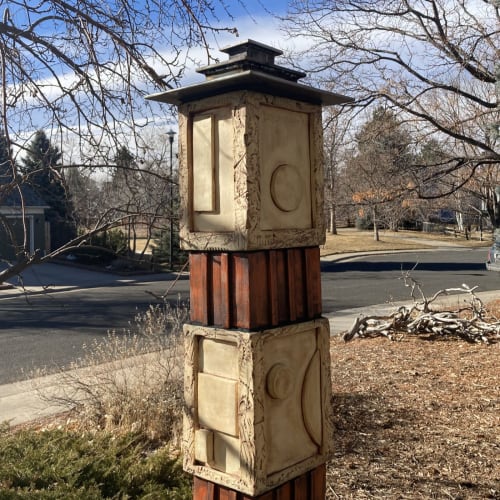 Image credit: Gregory Fields
Context & Credits
As seen in
Private Residence
, Louisville, CO

+2

US$8,200
Please contact me if you are interested in this piece. I also do custom commissions.
One of a Kind item
Inquire about Comissioning a Custom piece
Item Details
Glazed ceramic, steel, cement backboard, mortar, grout
98" x 12" x 10"; 24" x 24" x 1/4" steel base plate
2021
This eight foot tall pillar sculpture seeks to express — through a series of circular and rectangular forms — the expansion of our human consciousness from the perception of multiplicity to the profound awareness of unity in diversity.
The stoneware clay body used in the ceramic work has a very low moisture absorption rate and was fired to vitrification at Cone 6; making it highly resistant to the effect of freeze/thaw cycles and extreme weather.