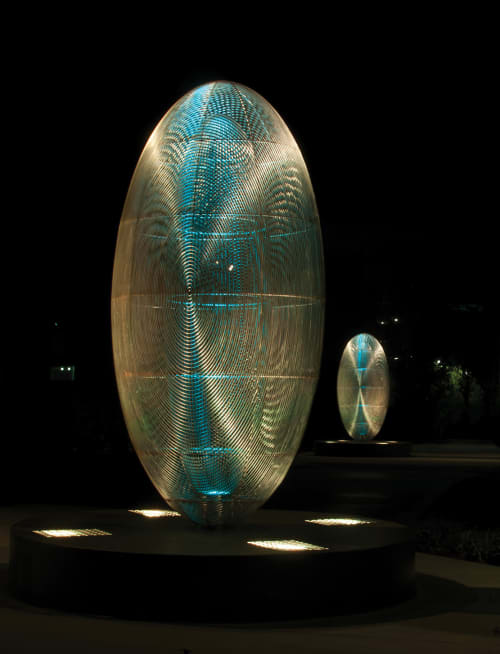 Featured In Moffett Place 1, Sunnyvale, CA
The Auras are two sculptures found at the Moffett Place Corporate Campus in Sunnyvale, CA. Designed by Cliff Garten, these sculptures create a gateway on the main street while also defining the pedestrian crosswalk perpendicular to the street. Each sculpture is illuminated by the programmed light sequences and or backlit by intense sunlight that make the patterns move as the viewer moves around each artwork.
Have more questions about this item?