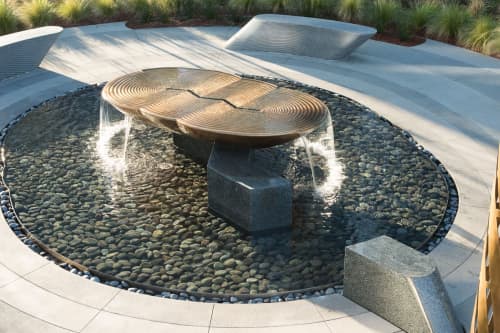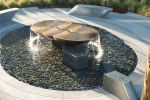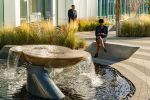 Featured In Moffett Place 1, Sunnyvale, CA
Cliff Garten is an internationally recognized sculptor and the founder of Cliff Garten Studio who designed the large fountain sculpture at Moffett Place 1. This elegant bronze fountain has a Z in the middle of the circular ripple pattern, resting on a granite pedestal of the same Z shape. This piece servers as the focal point of the entry of the campus building.
Have more questions about this item?