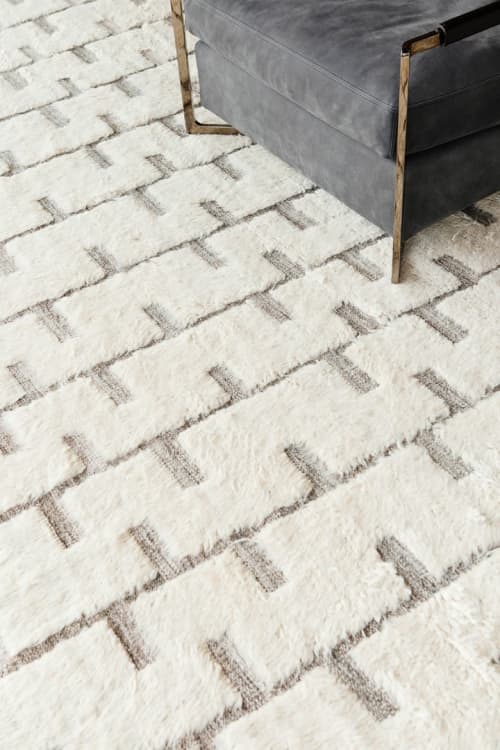 +3

Lignali, Haute Bohemian Collection by Mehraban - Rugs
Featured In Mehraban Rugs, West Hollywood, CA
Price from $10,850 to $20,760$10,850-$20,760
In Stock Now
The signature Collection of California. Handwoven luxurious wool rug, made of timeless design elements, natural earth tones with the perfect shade of white shag, and embossed detailing. Haute Bohemian Collection: designed in Los Angeles named for the winds knitting together seasons, trees, dwellers of coastal communities.
Picture shown Rug Number: 28148
Size: 13' 3" x 15' 8"
Design Reference: Lignali
Collection: Haute Bohemian
Material: Wool
Texture: Embossed, Pile Weave, Shag
Origin: Central Asia
Age Type: New
Price $85
Shipping in the US, ask the creator about international shipping.
Additional sizes and colors available. We offer a trade discount to members of the design community.
Returns accepted within 14 days
See details
Item
Lignali, Haute Bohemian Collection by Mehraban
Have more questions about this item?