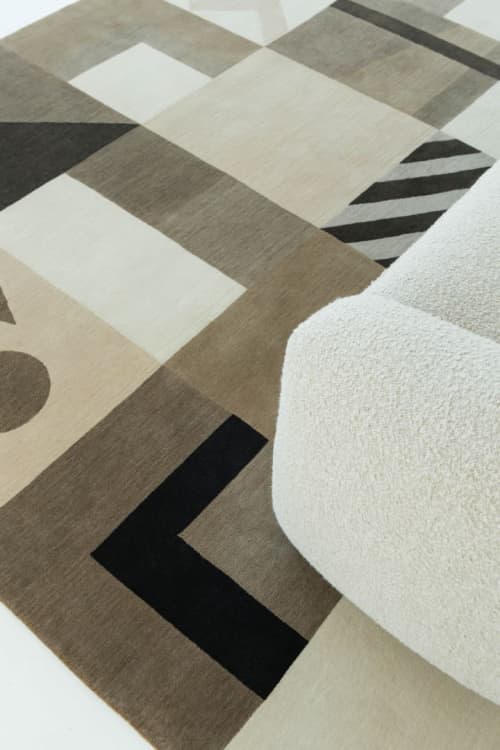 +12

Pazzo, Baci Collection by FORM Design Studio - Rugs
Featured In Mehraban Rugs, West Hollywood, CA
Price from $9,700 to $9,900$9,700-$9,900
In Stock Now
'Pazzo' An interpretation of an Italian Bauhaus pattern. Sensuous, honest, and crazy in the best possible way.
Furnished by Una Malan
Picture shown Rug Number: 28384
Size:9' 1" x 11' 10"
Design Reference: Pazzo
Collection:Baci
Material: Wool
Texture: Pile Weave
Origin: India
Age Type: New
Other Color:
Rug Number: 28390 Size: 9' 2" x 12' 0"
Rug Number: 28383 Size: 9' 1" x 11' 10"
Price $85
Shipping in the US, ask the creator about international shipping.
Custom commissions available upon request. Trade discount offered to members of the design community.
Returns accepted within 14 days
See details
Item
Pazzo, Baci Collection by FORM Design Studio
Have more questions about this item?