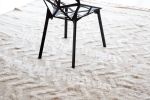 +1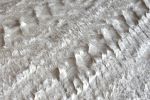 Malibu, ZigZigZag Collection by Madam Chair - Rugs
Featured In Mehraban Rugs, West Hollywood, CA
Price from $6,450 to $16,360$6,450-$16,360
Rules are meant to be broken & this white 'Malibu' rug from the ZigZigZag Collection Fights the Familiar in more ways than one. Explore dozens of white rugs from Mehraban that (unlike fashion) are always in season.
ZigZag Collection designed by Bita + Chin
Rug Number: 27836
Size: 8' 9" x 12' 2" (White on white in Wool) as pictured
Design Reference: Malibu
Collection: ZigZigZag
Material: Wool
Texture: Embossed, Pile Weave, Shag
Origin: India
Age Type: New
Price $85
Shipping in the US, ask the creator about international shipping.
Returns accepted within 14 days
See details
Item
Malibu, ZigZigZag Collection by Madam Chair
Have more questions about this item?