Image credit: Main images by artist, sunset shots by David Bird, starlight shot by Matt Dixon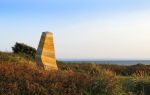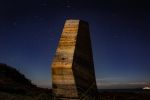 +1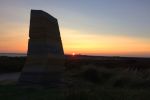 Layers of Bournemouth - Public Sculptures
Featured In Hengistbury Head, Bournemouth, United Kingdom
This sculpture is made of different soils from this site to mirror the layers of the local cliffs. The artist chose to use a process called Rammed Earth to avoid man-made materials, such as plastics. These are so new that the earth hasn't had time to adapt to them. The pollution and damage they cause are a symptom of our unhealthy rushed disposable society.
Through this sculpture, Briony Marshall invites you to slow down and contemplate the beauty and age of our precious natural world. Perhaps it will help us all find the strength to do our part to protect it.
Item
Layers of Bournemouth
Have more questions about this item?