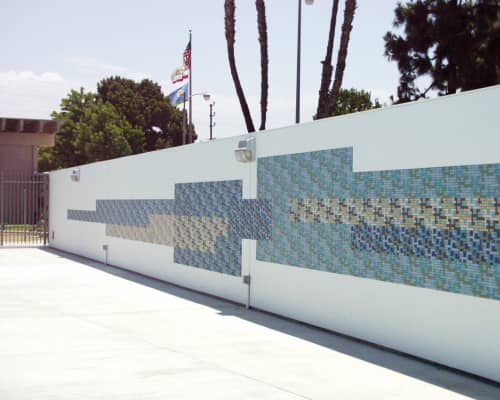 Different Strokes - Public Mosaics
Featured In Mary Bethune Park, Los Angeles, CA
Paul Tzanetopoulos' "Different Strokes" (unglazed porcelain, glass, grout; 6' x 96'; 2009) is a mural applied to a 120-foot wall adjacent to the public swimming pool at Mary Bethune Park in Los Angeles.
The swimming motif echoes the diversity of the community and the complexity of the relationship between people and water. The swimming motif repeats to infinity, consisting of six color motifs utilizing the same tile pattern.
Have more questions about this item?