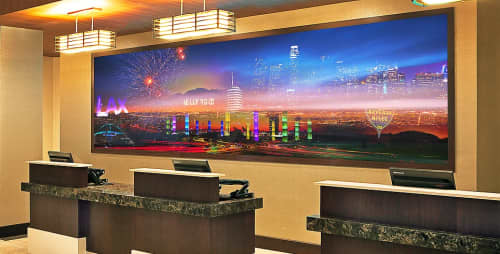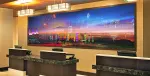 LAX Residence Inn - Photokinetic Art - Photography
Featured In Residence Inn by Marriott Los Angeles LAX/Century Boulevard, Los Angeles, CA
The Photokinetic Art found in the lobby of Residence Inn by Marriott Los Angeles LAX/Century Boulevard was created by artist Arjuna Noor for MoodSpace. People have been commenting that this enchanting piece stuns them because of its alluring beauty.
Item
LAX Residence Inn - Photokinetic Art
Have more questions about this item?