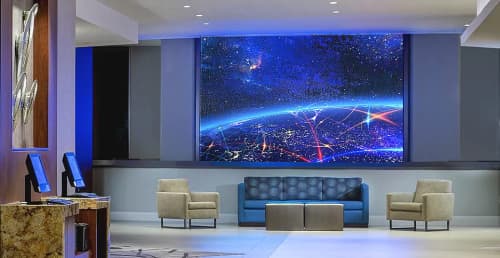 Houston Airport Marriott - Photokinetic Art - Photography
Featured In Houston Airport Marriott at George Bush Intercontinental, Houston, TX
There is a beautiful photokinetic art found at the Houston Airport Marriott at George Bush Intercontinental. It was created by talented Malibu artist Arjuna Noor for MoodSpace. It is a business he launched to combine cutting-edge art, technology, and design.
Item
Houston Airport Marriott - Photokinetic Art
Have more questions about this item?