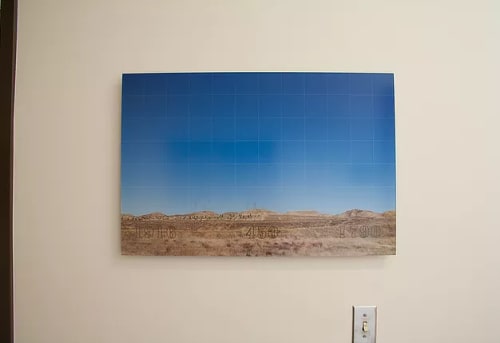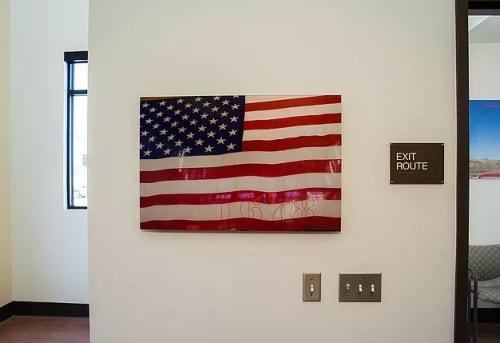 Fireguide for Fire Station 128
Haruko Tanaka created "Fireguide for Fire Station 128" (2012), a series of 17 photo-based collage artworks that reference a history, practice and culture familiar to every firefighter. To facilitate training, these photographs are a visual tool that can aid in fire fighting, and, to visitors, these photographs offer a brief yet illuminating submersion into firefighting culture.
Each image is comprised of one main background image overlaid with a map-like grid and numbers specific to aspects of the photograph, from the year of the first discovery of gold in California to the number of seconds in which firefighters must be ready once the station alarm is sounded. Artist Haruko Tanaka also included a legend that facility personnel can use as a reference tool when talking about the multiple meanings of each photograph.