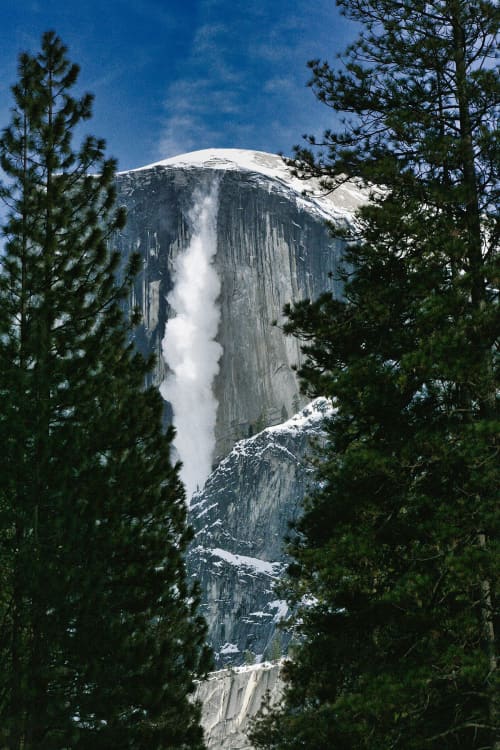 Half Dome - Ice fall - Photography
Featured In Yosemite National Park, CA, CA
Valentines day, 2010... We planned a one day exploration in the valley and were treated to a beautiful experience when I was just about to say let's go.... and was interrupted by "the voice" that said, "we should look at Half Dome one more time." So of course, I made this suggestion to my valentine... and you see the results.
Always listen to the voice.
Price will vary depending on size and medium (Canvass, Metal, Acrylic etc.) All prints are signed with number (1-100) before shipment.
Have more questions about this item?