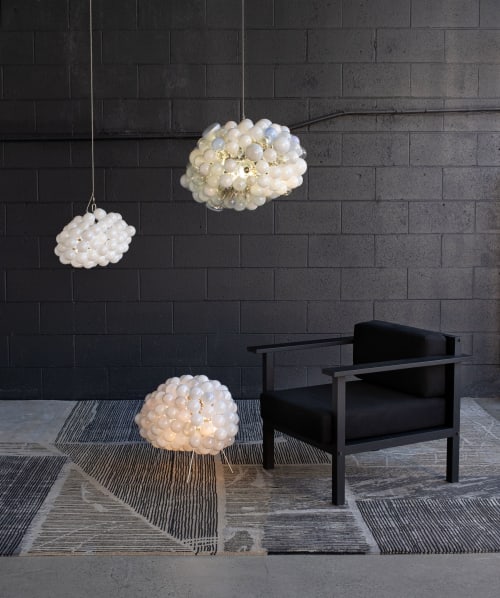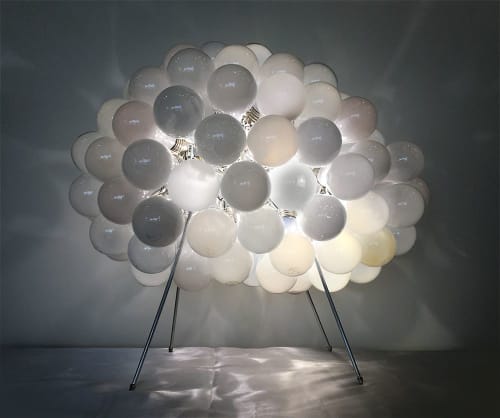 Image credit: Henry Sun & Mars Qiu
Context & Credits
As seen in
Creator's Studio
, Vancouver, Canada


+1
Starts at US$2,000
Price varies by size, contact us for more details.
Custom options available, ask the creator for customization.
This creator usually responds within 24 hours.
Creation time: 3-4 weeks
Item Details
Our exotic Bubble Cloud series will undoubtedly catch the eye of your guests and start a conversation around the beauty and elegance of old industrial technology.
The organic shapes created by the assemblage of dozens of upcycled light bulbs are quite intriguing; who wouldn't like having bubbly clouds sparkling over their heads?
Like the ones up in the sky, our bubble clouds come in several shapes and sizes. Each product can be customized to perfectly fit your space.