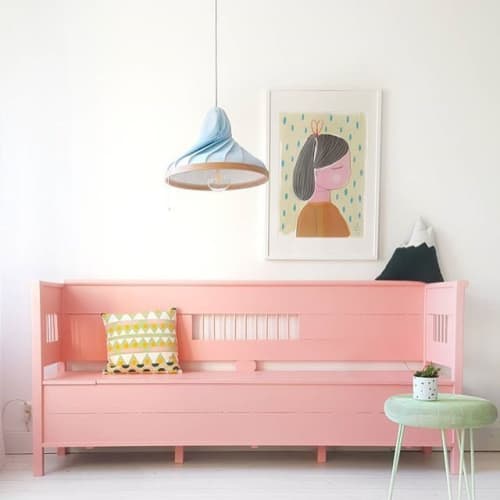 Image credit: Ilona, @mamoesjka_nl


While looking at the waves at sea Nellianna and Kenneth wanted to design a lamp that is able to bring the feeling of a fresh sea into the living room. The Wave lamp is made of sheets of paper that are attached to a wooden ring. The overlapping sheets make the color of the paper more intense at the spot of the overlap. This gives a beautiful effect during the day as well as during the night.
Have more questions about this item?