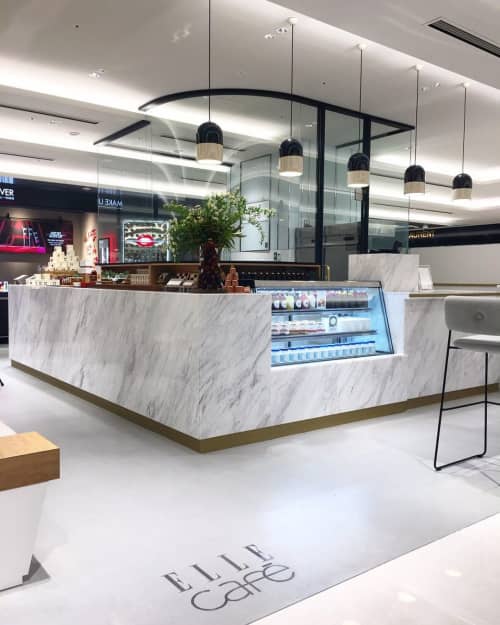 Featured In ELLE cafe Aoyama, Shibuya City, Japan
ELLE Cafe, Ginza Tokyo has Porcelain Bear's large Cloche pendants over their service area. These pendants are beautiful in their simplicity, they're also perfect for this application due to the downward concentration of light.
Item
Cloche Pendants - Large
Have more questions about this item?