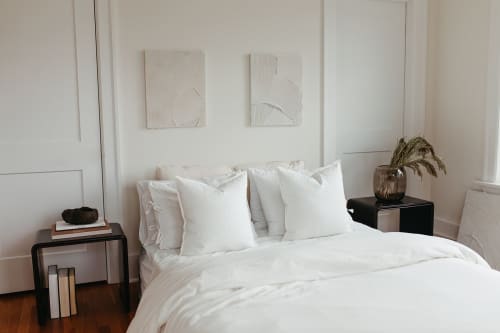 Image credit: Mallorie Mcbride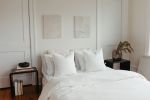 +2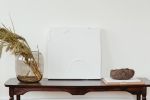 Inquire about Comissioning a Custom piece
Mixed media on panel
18 in x 18 in
This work uses plaster and paints to create carefully arranged paths in which your eye follows while establishing a feeling of tranquility. The dramatic use of texture excites a sense of touch and tangibility. This response is intentional and is made to help a viewer have an awareness of the present moment. The works in this collection aim to have the artist's hand and creative process transparent to the viewer, helping one understand how the work was created. This work is framed in maple wood. It is included with the purchase.
Each piece in this collection is wrapped in a floating hand-crafted maple wooden frame. Including these frames helps you better hang the artworks and provides a level of protection for the works. Each wooden frame is detachable and is included with the purchase of this work.
Please note: Actual product color may vary from the images shown.
All original works, such as this, come with a Certificate of Authenticity when purchased.
Have more questions about this item?