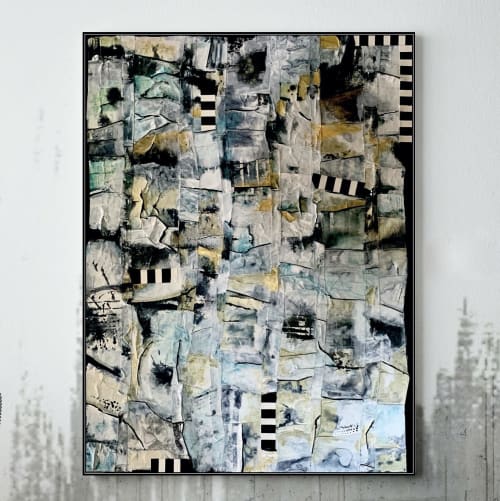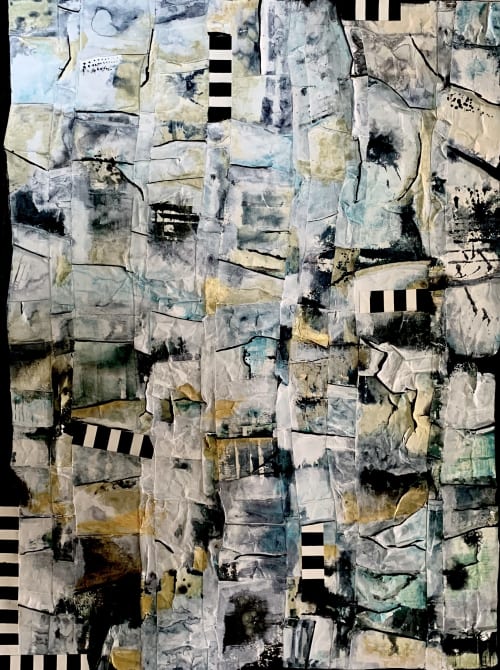 Context & Credits
As seen in
Private Residence
, FL, FL


+2

Item Details
For me (maybe for you too!) this painting contained all the elements of an exciting tale of intrigue, patience and some interesting twists and turns. The characters are a mixture of bold and humble, gentle yet forthright. I can imagine time to sit in a comfortable chair, losing myself in the many stories hidden in this painting.
.
.
This large 36 x 48" painting combines many different tools and techniques, placing paper collage elements onto stretched canvas. I like that she is a little unique and wants her viewers to find their own adventures through the images and shapes which make her so special. Can you find a story to follow or something to spark your imagination?
.
.
Whatever you see in this work I hope you like her audacious yet friendly personality.