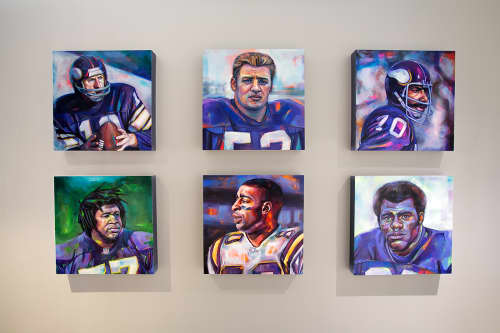 Featured In U.S. Bank Stadium, Minneapolis, MN
Minneapolis-based artist Leslie Barlow showcases her amazing painting skills as U.S. Bank Stadium featured some of her precious artworks. Titled MN Vikings, this vivid piece illustrates 6 famous pro players from the American football team- the Minnesota Vikings.
Have more questions about this item?