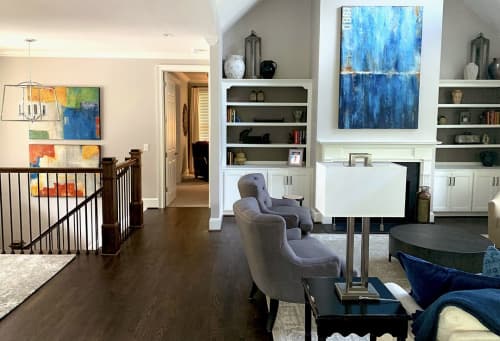 Custom paintings for residence
Price from $800 to $6,500$800-$6,500
Client wanted me to create a large painting to go over the fireplace and two paintings for the staircase. The clients had specific colors they wanted to see in the paintings so we worked together and came up with these three pieces. The newly remodeled home is stunning and the lake views are beautiful. The client was super happy with the finished pieces.
I would love to create a one of a kind painting for your space. Contact me to find out more.
Have more questions about this item?