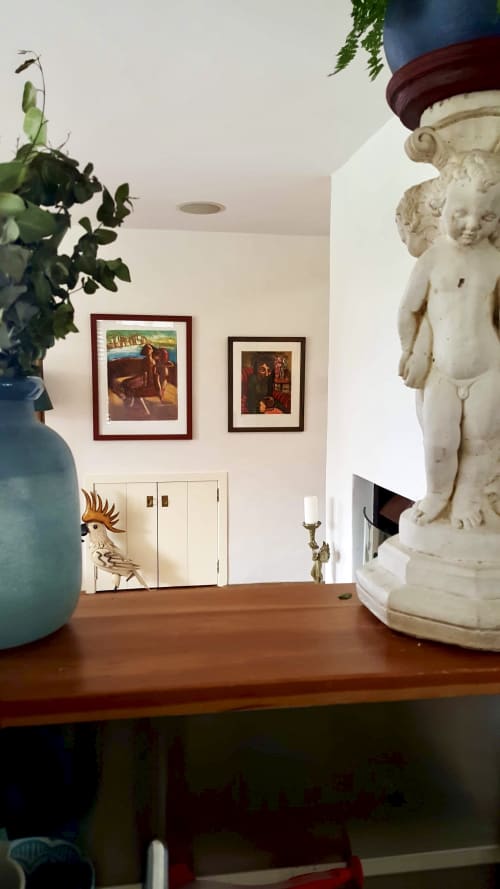 'Unspoken' and 'Departure' - Paintings
Creator not accepting inquiries
Two hand painted etchings printed on Arches paper.
'Unspoken' 46 x 37 cm / 18.11" x 14.57" is an etching painted in warm reds, yellows and green. It's an intimate scene depicting a tender moment between a mother and child.
'Departure' 63.5 x 48.5 cm / 25" x 19.09" Friends, a boat, a journey - I painted this etching directly 'à la poupée' with burnt siennas, Indian reds yellows and azure blue to capture a warmth and glow - a mediterranean moment of being.
Item
'Unspoken' and 'Departure'
As seen in
Private Residence
, Sydney, Australia