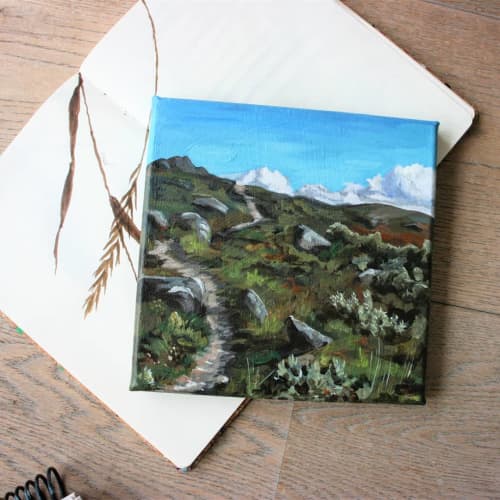 Of hills unknown - Paintings
Painting of a path winding along swedish hills. Somewhere along the Kungsleden. It goes over the hill and one doesn't know what is beyond. Is it going downhill after this? Or is there a nice refreshing stream to drink from? Or maybe it is just more steep hills after this. It is like life. You don't know what is beyond the current hill, but we need to keep going anyway. Into the unknown.
As seen in
Private Residence
, Biddinghuizen, Netherlands
Have more questions about this item?