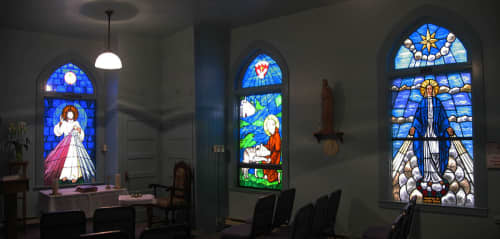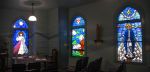 +2

St. Francis and the Wolf of Gubbio
Stained glass design, chapel within St. Philip the Apostle Church, 2015.
The commission was to depict the scene when St. Francis peacefully negotiates with a wolf who was terrorizing villagers in Gubbio, Italy. Atop is the coat of arms of the Archdiocese of San Francisco.
Made by Hogan Studios. http://www.rogerhoganstudios.com
Concept: Rev. Tony LaTorre
Have more questions about this item?