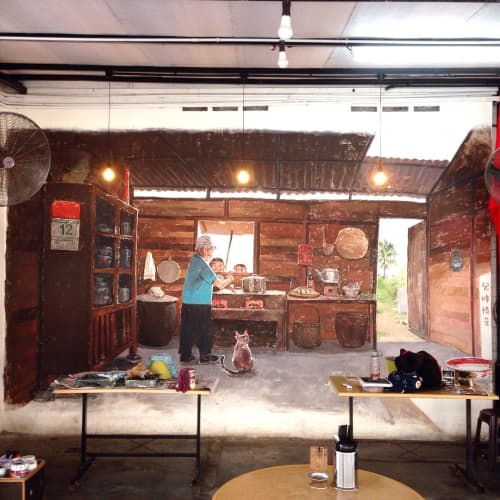 +1

Childhood Memories - Murals
Featured In Iron House Kopitiam 铁皮屋, Seri Kembangan, Malaysia
A moment in time where many older people will recall fondly as simpler times. Fetching water from the well and the smell of grandmas cooking in the air.
.
If anybody fancies some yummy nasi Lemak or pan mee, head on over to Iron House Kopitiam (Serdang, Malaysia)
Pricing varies depending on size of wall, design complexity, etc.
Have more questions about this item?