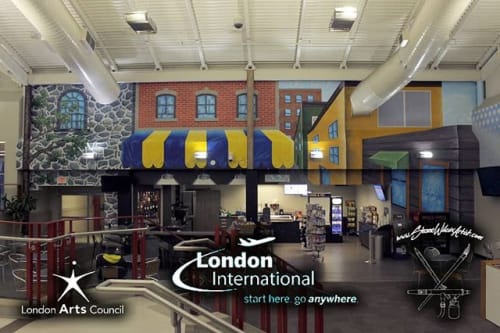 Image credit: Kim, www.studioshim.ca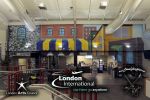 +18

Cafe Mural at London International Airport
What an amazing experience! Did this really happen?
37 out of 41 days. 225 hours later 😌 Yeah it did!!! 🇨🇦😍✌🏻
Much Thanks London International Airport & London Arts Council for your awe-mazing support!!!
What's next?
Sky jack's the limit!
Thanks for all the love & support 🙏
#anamorphicart #wallmural #519ldn #suppportart #ldnont #artistlife #localart #gratefuleveryday #shanewilcoxartist #art #artworkoftheday #london #canadianart #creativecouple #wah #insured #artist #skyjack #onthefly #cafe #acrylicpaint
Contact: shane@studioshim.ca
www.londonarts.ca
www.flylondon.ca
www.shanewilcoxartist.com — with Kimberly Anne, Shane Wilcox, London Arts Council and London International Airport at London International Airport.
Have more questions about this item?