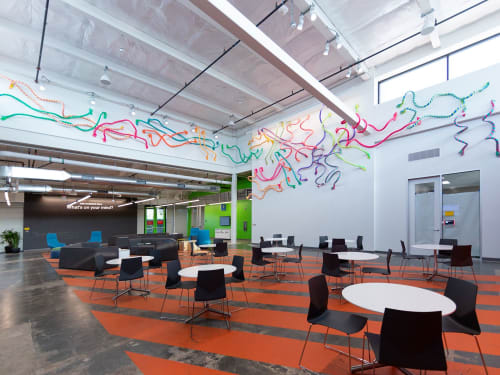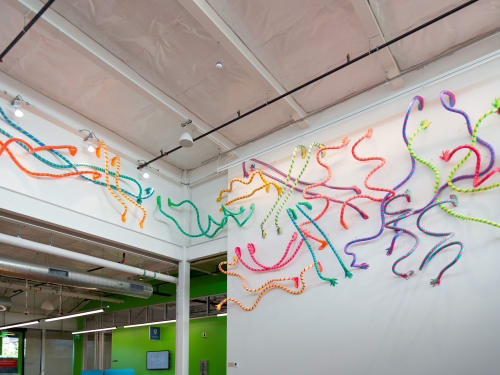 Image credit: @fbairprogram


+7

"De aquí pa`llá, de allá pa`cá" for Facebook Artist in Residence Program
$25,000.00
Price varies on size of the wall, installation conditions and amount of sculptures fabricated to cover the surface.
Description
This melodic saying in Spanish is used when a person has been running around from one location to another. In a place like my home town Bogotá, it also implies the discomfort of rushing between locations in a large chaotic city. For me that idiom encapsulates a sense of frustration with the impossibility of physically being in two places at the same time. As a dual national part of the Colombian diaspora, with family members spread in five continents, this frustration takes on a totally different meaning. I am constantly being reminded of the distance of my kin and the difficulties I have to face to go and visit loved ones. So, I came up with a poetic solution—or a hopeful failure—to fulfill the impossible dream of being here and there at the same time.
ELONGATION AS A METAPHOR OF A BODY TRAVELING BETWEEN SPACE AND TIME.
Installation composed of around 20 ¨bodies¨ connecting different walls and entangling between them in the process. Each ¨body" consists of two hands and two feet connected by tubes in two different configurations and varies in color and dimension.
This proposal should be seen as a system of light weight sculptures that can be adapted to any architectural location. I'm interested in pushing the limits of this system to utilize the features of the location by flooding it with a large mass of objects that seem to constantly (and playfully) defy the laws of physics.