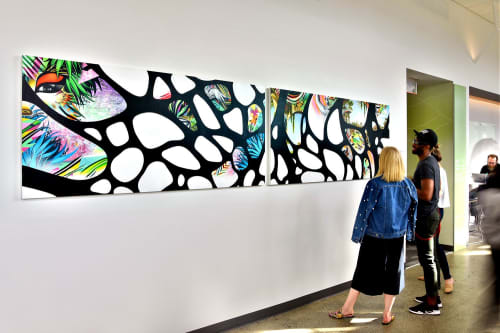 +3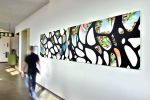 "Ventana 2.0 - Eden & Babylon" - Google NYC
"Ventana 2.0 - Eden & Babylon (Installation View at Google NYC)" - Arcylic on canvas over panel, 160 in. x 36 in. (80 in. x 36 in. each). 2017-2018.
Project Overview: Curated by Megan Green, Ventana 2.0 is a solo project for Google NYC that reconfigures two large paintings from the artist's Ventana Series. Two distinct Eden and Babylon vignettes merge into one flowing, mural-sized diptych which is further enhanced when viewed with ChromaDepth 3D Glasses.
All artwork ©Peter D. Gerakaris. a.r.r.
Have more questions about this item?