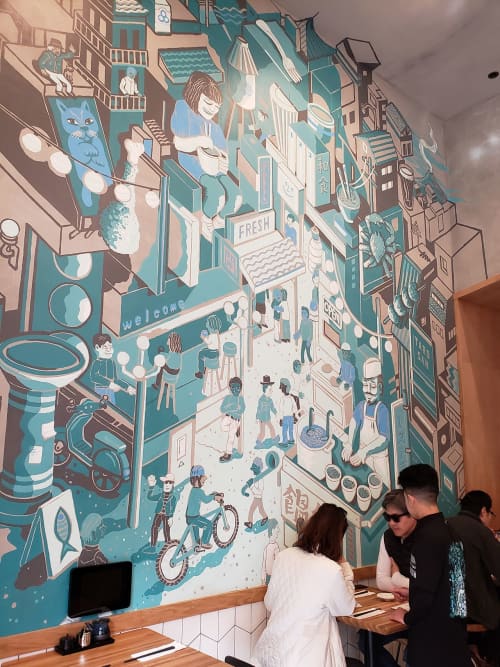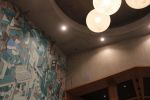 Featured In Taro San Japanese Noodle Bar, Palo Alto, CA
This mural is on the wall at Taro San Japanese Noodle Bar, located in the Stanford Shopping Center in Palo Alto, California. It is painted in on the entire entryway wall and bleeds onto ceiling and adjacent facets. The painting is a total of 16ft x 20ft and depicts a busy street scene, inspired by Japanese street food with a surreal and fun spin. I did an illustration to scale and then translated it onto the wall in 2 and a half days of painting. I utilized the base color of the concrete wall as part of the palette and everything was painted using commercial-grade exterior house paint while thinking about udon noodles.
Have more questions about this item?