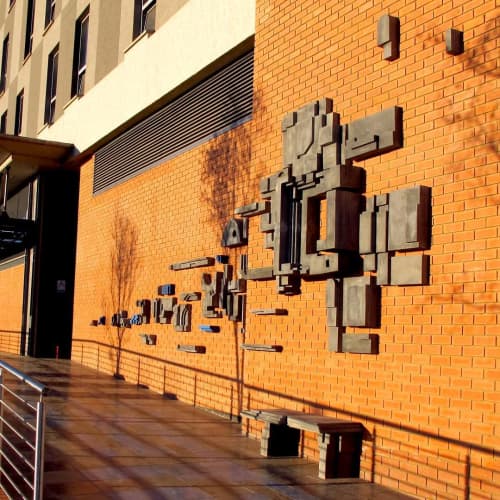 Image credit: Markus Jordaan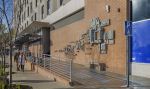 +4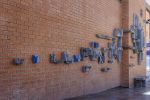 The artwork, entitled 'Landmark', takes the form of a cast concrete relief sculpture which represents selected iconic urban elements in the context of Tshwane City, and in particular the immediate surrounds of Loftus Park. Those urban elements are namely the suburb of Clydesdale, various distinguished schools of the area, and the Loftus Versfeld stadium. The various concrete blocks vary in scale, form, and position relative to the particular scale form and position of the urban elements which they represent. Importantly, it is the spatial relationship between the blocks which highlights the historical importance of the urban elements as being a significant grouping or system in the history and contemporary existence of Tshwane. By extracting these elements from the overall urban map of the city, their importance as well as the prominence of Loftus Park as a site is celebrated. Close collaboration was made with project managers Parts&Labour and manufacturers Wolkberg Casting Studios.
Collaborator Credit: Parts&Labour project managers
Fabrication Credit: Wolkberg Casting Studios
Have more questions about this item?