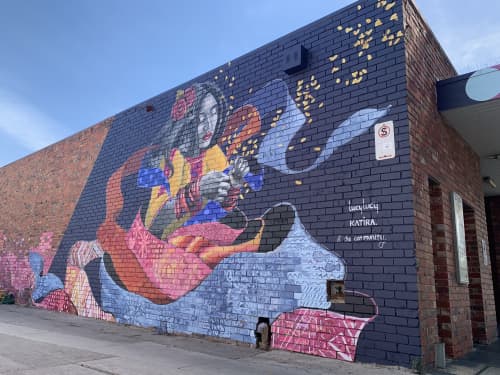 Mural - Panting Community & Singing Diversity
Featured In Coburg Library, Coburg, Australia
PCSD is the name of a project- led by not-for-profit organization Casa Cultura, Lucy Lucy and Katherine Gailer
(aka Katira) that brings artists and the community together to develop public artworks. Through this
initiative, we successfully developed a mural at Coburg Library in December 2019, where over 80 people
participated and painted a mural together with the artists.
Painting this mural involved the participation of community members across all ages and cultural
backgrounds. The final work embodies stories told by many hands, truly recognising and celebrating
diversity, honouring our past and creating new stories for the future.
Item
Mural - Panting Community & Singing Diversity
Have more questions about this item?