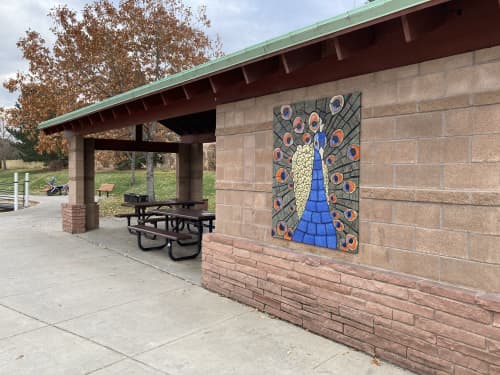 +3

Inquire about Comissioning a Custom piece
"Peacock" is a glazed ceramic mural installed in November, 2020 at Community Park Playground in Superior, Colorado. The mural is 58″ tall and 46.5″ wide. It is mounted on the side of a small pavilion structure and overlooks the playground.
This artwork was installed as a small project of the Superior Creative Placemaking Master Plan run by the City of Superior. Deana Miller, Cultural Arts & Events Supervisor for the city of Superior, was the coordinator of the project.
Have more questions about this item?