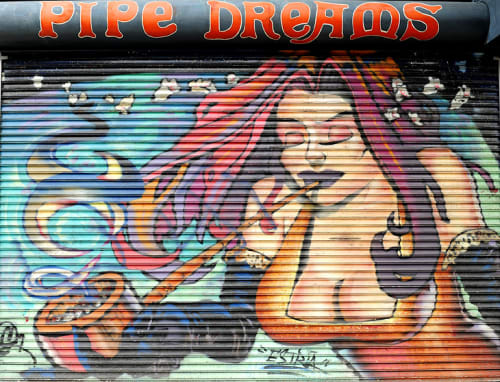 Featured In Pipe Dreams, San Francisco, CA
Located at Pipe Dreams, a local smoke shop in San Francisco, California, there is a mural of a woman painted by Estria. It illustrates a red-haired, busty woman happily smoking on her pipe. It was meant to entice and invite passersby to visit the store and enjoy some smokes for themselves.
Have more questions about this item?