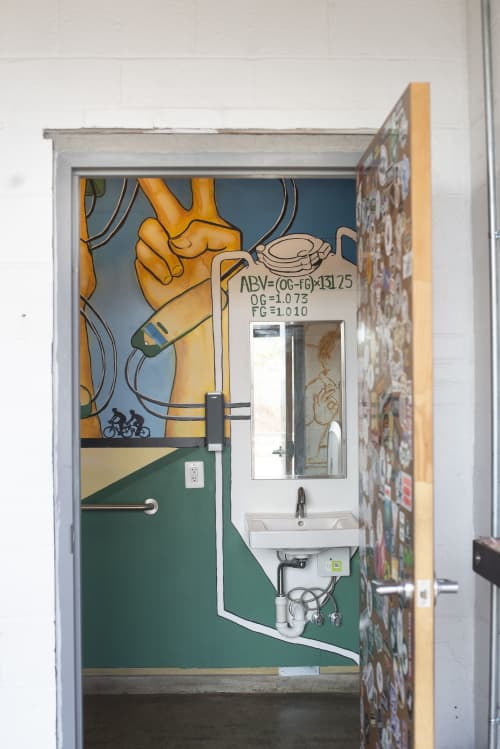 Featured In Streetcar 82 Brewing Co., Hyattsville, MD
Indoor Mural Bathroom of Streetcar 82 Brewery Co. Made in November 2019 with acrylic painting and spraycans.
These rail, around the giant fingerspelling hands, "S 8 2," leads into the mirror on the brewery tank. When you turn down to sit down, you would be facing these portraits of deaf and hearing people in action of interaction. This brewery building is one of deaf-culture friendly spots in DMV area. If someone know sign language, they might enjoy some hidden message in American Sign Langauge in the mural.
Have more questions about this item?