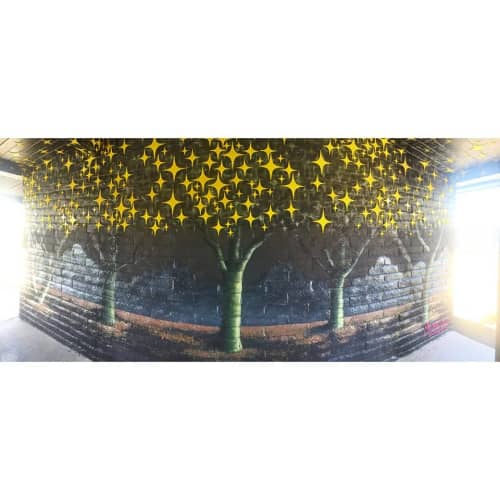 +4

Featured In Hotel McCoy - Art, Coffee, Beer, Wine, Tucson, AZ
This is "Essence of Trees," a mixed media mural by Christina Thomas, installed inside of an outdoor hallway at Hotel McCoy in Arizona. It's 20' long and 8' high by 5' wide. Both sides and the ceiling are treated. The yellow four pointed stars are plexiglass that she cut out (there are about a thousand of them) and then attached on top of stars that she spray painted one at a time. Other materials in this piece include Nova paint, shimmer varnish and glass glitter.
Item
"Essence of Trees" mural
Have more questions about this item?