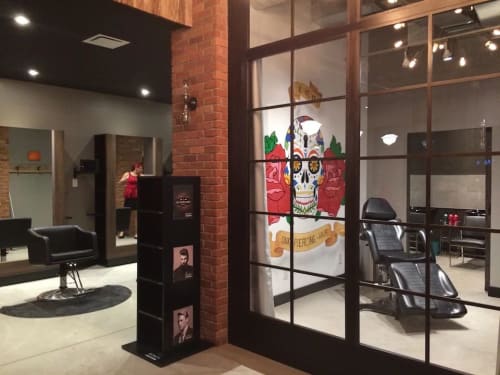 +6

One of a Kind item
Inquire about Comissioning a Custom piece
Ego Studio was searching for a multi-faceted artist to deliver their unique large installations including a 15ftx20ft three-dimensional modern mural, a 15ftx15ft custom-designed classic sugar skull tattoo style installation, and other design elements to represent each area of the companies unique approach of operating tattooing, piercings, hair, and barber services under one style house. Christian was recommended for the custom diverse art delivery and through in-depth consultation the following is what was created during the commercial build of the studio along with custom paintings. Interior design & layout by Spitfire Design & commercial build by The Oakland Group.
Role: Artist / Designer
Have more questions about this item?